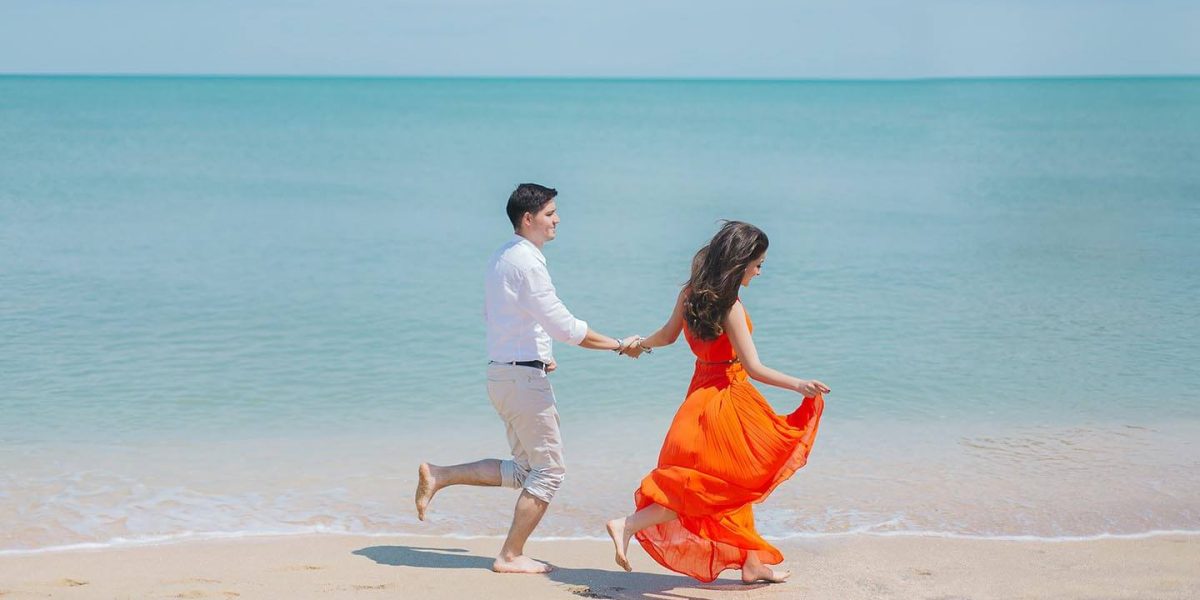 Traveling is one of life's greatest pleasures, but a romantic vacation with your partner transcends the typical trip. Walking through old cobblestone streets, eating authentic dishes, laying out under the sun, and taking a dip in the ocean becomes even more magical in romantic destinations. It doesn't matter if you're honeymooning, married for 50 years, or celebrating your first valentine's day with romantic travel. This year, Jaya Travel & Tours compiled a list of the top Valentine's Day destinations for you and your partner to explore!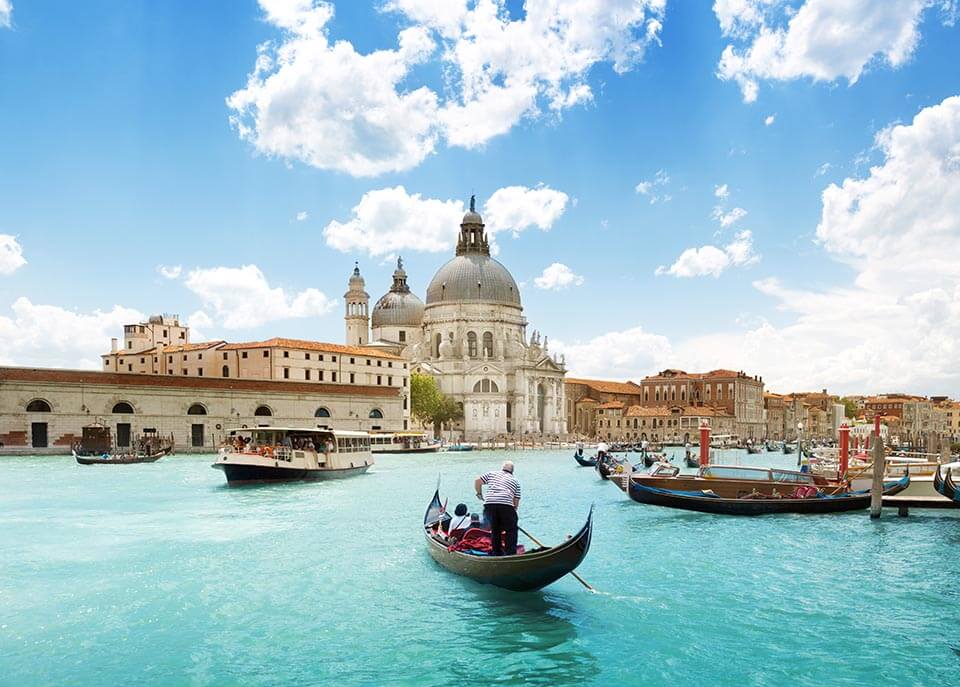 Is there anything more romantic than sailing through Venice's canals on a private tour? Tradition dictates that couples who kiss while passing under the Bridge of Sighs in a gondola will be rewarded with eternal love.
You and your partner can also enjoy a boat ride to the other Venetian islands, such as the colorful city of Burano, or Murano, the island of glassmakers. Not to mention the endless supply of restaurants serving delectable dishes and romantic scenery. Venice, Italy is without a doubt the most romantic place for Valentine's Day.
Literally nicknamed "the city of love," Paris is one of the most popular destinations for a Valentine's Day getaway! The city is filled with palaces and stately buildings decorated with some of the world's most romantic architecture.
Couples can enjoy a private ride through a park, a guided tour through a Parisian vineyard, or a local taste-testing experience. There are endless activities to add to your Valentine's vacation package!
At night, unwind at romantic hotels like Hôtel Plaza Athénée, with balcony views of the Eiffel Tower, or Hotel Providence, with jaw-dropping designer suites.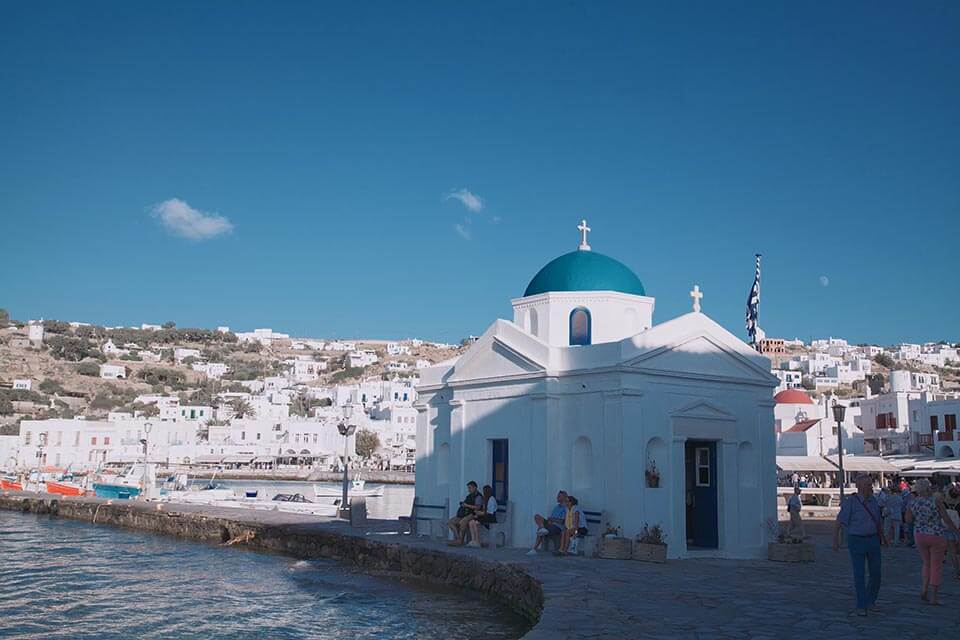 Take your Valentine's Day travel seaside by booking a romantic getaway to the Greek island of Mykonos! Besides soaking up the sun on white sand beaches, you and your partner can tour the streets of "Little Venice." There, you'll pass by Greece's most romantic places, like white-washed buildings, Venetian windmills, and more.
If you don't want to spend time on land, then head to the sea on a luxury sailing adventure with a private guide! Or, contact Jaya Travel & Tours and we'll add private cooking lessons to the Valentine's Day travel package!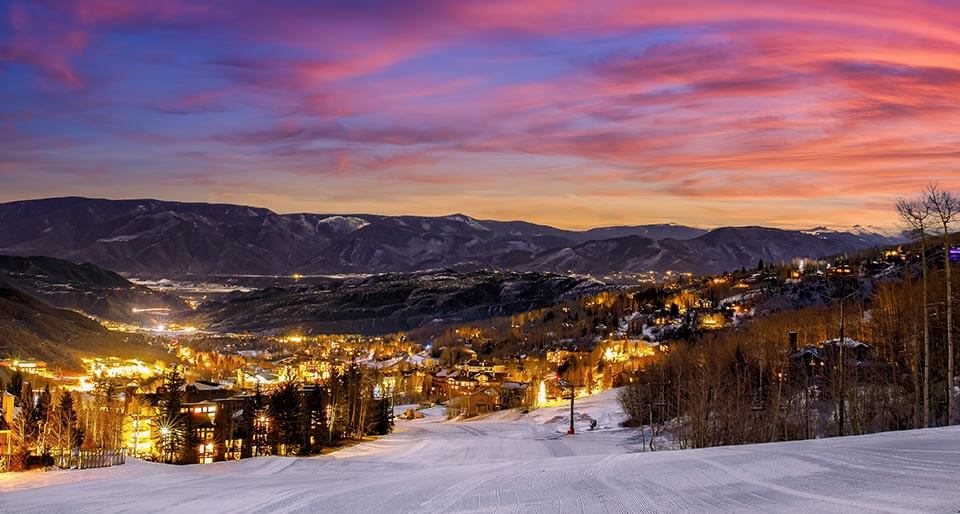 Jaya Travel & Tours loves winter vacations, especially to romantic locations like Aspen, Colorado in the United States. There is an endless supply of exciting opportunities for couples to have fun and bond with each other!
The best ski lodge in Colorado is the Little Nell,  a romantic spot atop a snowy mountain overlooking the city below. After returning from the snowy ski slopes, one of the best feelings is throwing yourself into a hot tub or sauna — which are in no short supply in Aspen. The resorts also, typically, have spas available where you can get a romantic couples massage on vacation.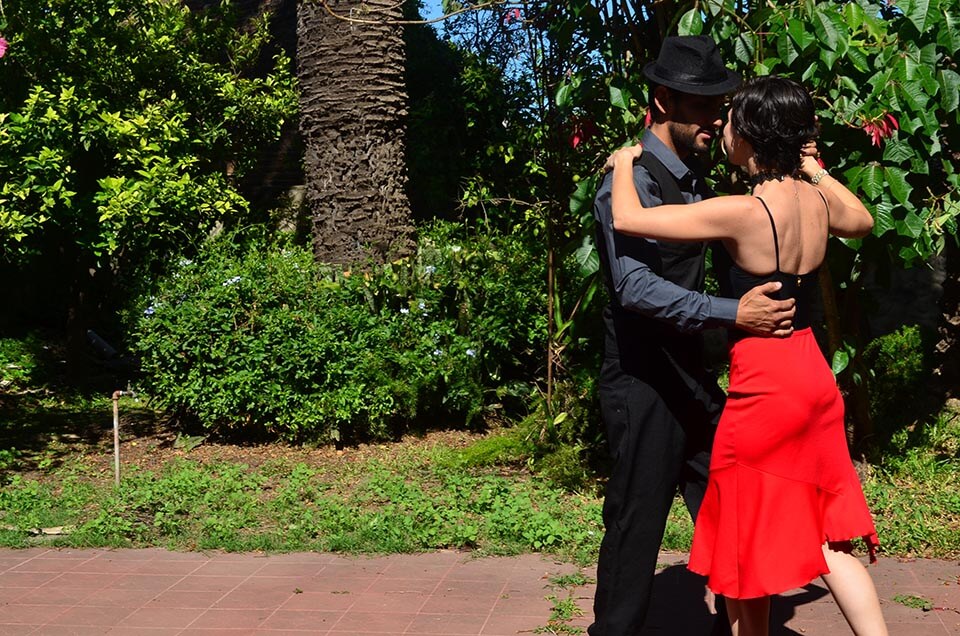 Argentina is a beautiful, but often overlooked,  location for romantic travel.
Dancing is a large and important part of the culture; there are dozens of traditional street performances, formal dance shows, or private dance lessons for you and your partner. Additionally, couples can horseback ride, take culinary tours, watch Gaucho shows, or relax at the beaches!
At night, cozy up in the luxurious Recoleta Luxury Boutique Hotel, the historical Savoy Hotel, or the 5-star Alvear Palace Hotel. If you're looking for a different type of stay, then contact a Jaya Travel agent to research the best accommodations for you and your partner.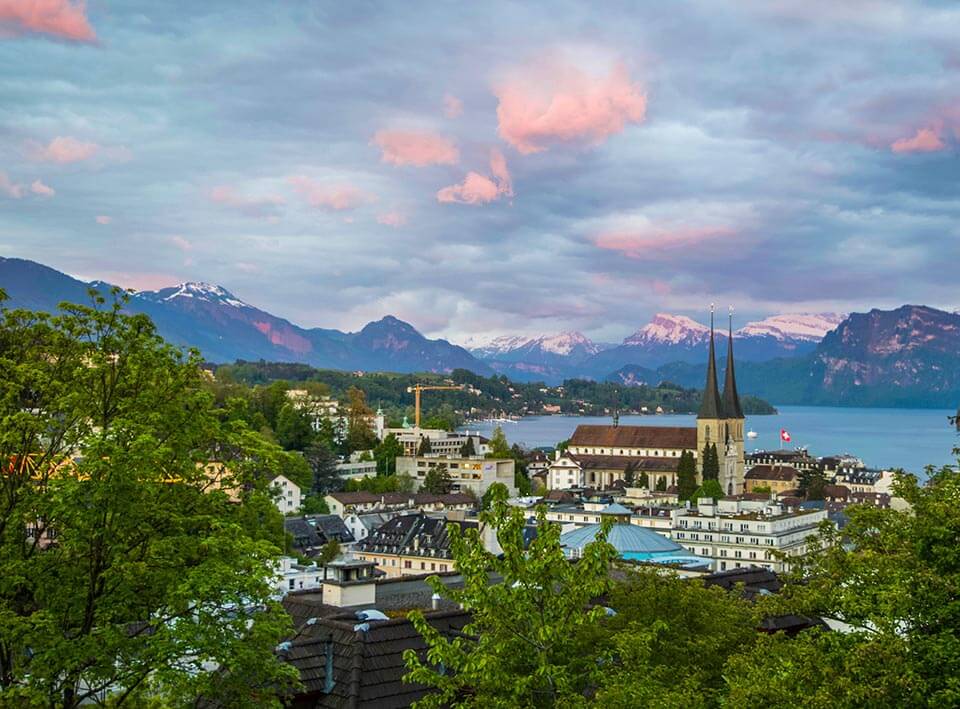 In Switzerland, the world's capital of chocolate and cheese, you and your partner can taste test delicious aphrodisiacs on a private tour of the factory where they're made. If you'd rather eat in a cozy restaurant, then Wirtshaus Galliker or Restaurant Stern have some of the best Swedish food in the city!
After your meal, embark on a romantic journey through the stunning snow-capped Swiss Alps in your choice of a hot air balloon, gondola, train, or on foot. Plus, Lucerne is only a short-day trip away from the most beloved cities in Switzerland — Liechtenstein and Swiss Heidiland.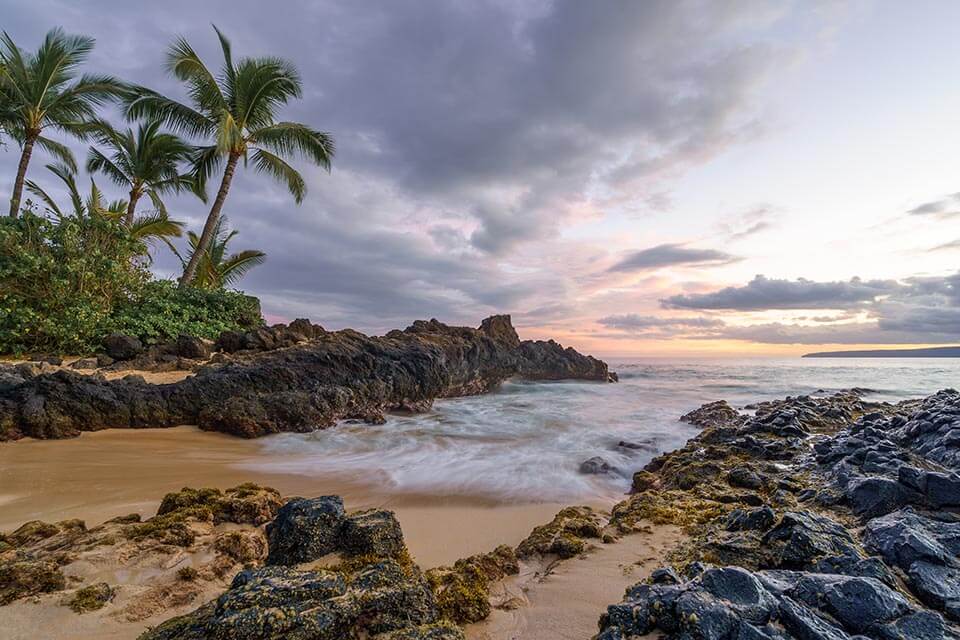 One of the most popular honeymoon destinations in the world, Hawaii boasts the most magical lands in America. The island of Maui has beautiful resorts, such as Hotel Wailea and the Four Seasons Resorts Maui, that boast amenities like private beach cabanas, luxury spas, authentic hula performances, and more!
For couples who enjoy the ocean, this is the Valentine's Day destination for you! There are abundant opportunities for sailing, swimming with animals, scuba diving, and snorkeling with exotic animals.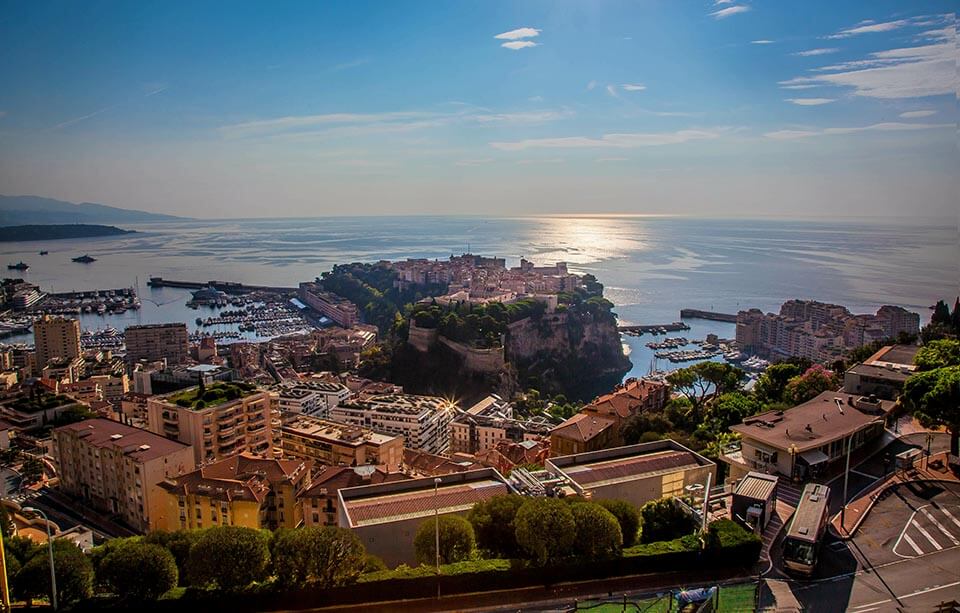 For the high-rolling couple, Monte Carlo is a dreamy destination to fall further in love with your partner! The Casino de Monte-Carlo is a complex casino in the center of town that features the Opéra de Monte-Carlo and the office of Les Ballets de Monte-Carlo.
Interestingly, you won't find any locals here because the citizens have been banned from gambling or even entering a casino!
While you'll want to keep your eyes on your cards, don't forget to admire the amazing architecture by the world-famous architect Charles Garnier. The Casino de Monte-Carlo was also the filming location of iconic movies like multiple James Bond films (read more here).
Explore the Best Valentine's Day Destinations!
Whether the happy couple is heading to the coast of Italy or staying state-side in America, Jaya Travel & Tours is happy to help coordinate your Valentine's Day vacation. Not only do we provide suggestions for destinations and tours, but we book your flights, hotels, and travel insurance. We have some of the most discounted travel fares on the market, and invite you to explore the deals before taking off with your partner. Explore more on JAYA Booking Engine here to plan your Valentine's Day vacation today!