After French and Chinese food, Turkish food is regarded as the third richest cuisine. Don't pass up the opportunity to sample delicacies when visiting the lovely country! Jaya Travel & Tours is here with A Guide to Turkish Cuisine, which is influenced by Middle Eastern, Balkan, and Central Asian flavors. Whether you're preparing for a culinary tour or private cooking class, Turkey is a great location to discover new and mouth-watering food! 
A Guide To Turkish Cuisine By Region
Trabzon and Samsun are the two biggest cities in the Black Sea region. There are almost 200 distinct recipes for preparing and eating hamsi fish, which can also be recognized by the name anchovies. Additionally, the region near the Black Sea is passionate about pide bread, corn, salad greens, tea, and hazelnuts! 
Istanbul, Bursa, and Edina make up the Marmara area. Every restaurant owner in the country would jump at the chance to create a restaurant at this location, so you are guaranteed to find delicious cuisine everywhere in this region. The most beloved and well-known dishes from Marmaris include mezes, raki, white wine, and puddings. 
Izmir, which is located close to Ephesus and Bodrum, is one of the largest cities in the Aegean region. The strong Greek influence on its cuisine is evident right away! The dishes in this region are renowned for using lots of wines, olives, salads, herbs, wild weeds, and seafood. Additionally, the cuisine is more tolerant when it comes to alcohol use. 
The largest cities in the Southeast are Gaziantep, Urfa, and Mardin, which are impacted by the nearby countries Iraq and Syria. In Southeastern Turkey, you will discover plenty of kebabs, bulgur wheat, baklava, kunefe, and peppers. The best pistachios in the world are grown in this region, which also contributes to its title of having the best baklava and kunefe in the world. 
Van, Kars, and Malatya are the three biggest cities in the Eastern area of Turkey. Armenia, Azerbaijan, and Georgia linger close to the Eastern border, which has a sizable Kurdish community to experiment with the local cuisine. As a result, you will find markets overflowing with exquisite meats, dried fruits, grains, and cheeses. 
The majority of Turkey's fresh fruit and vegetables are grown in the Mediterranean region. Towns such as Antalya, Kas, Fethiye, and Adana have the longest and most notable history with growing foods vital to Turkish cuisine. Large fish, salads, oranges, lemons, and figs are popular on the Turkish Riviera. Additionally, the Balik Evi is considered the best fish and should be sampled at least once! 
The principal cities in Central Turkey include Ankara, Konya, Kayseri, and Cappadocia. The latter is widely regarded as the heart of Turkey's agricultural industry and produces the majority of the country's grains. A majority of dishes in this region use butter, rather than olive oil, which their cooking style unique. The burek pastries, lamb casseroles, beef pastirma, and fruit jellies of this region are treasured around the world! 
A Guide To Turkish Cusine Best Dishes
Desserts are pouring from every corner of this lovely country! Tatlici serves ice cream, Turkish delight, and helva. Baklavaci specializes in serving different types of baklavas. Muhallebici is a pudding shop that serves milk and rice-based desserts. Cookies and syrupy sweets like baklava can also be found served in Pastane.  
Traditional dondurma is produced using milk and the two unique components sahlep and mastic, which translate to "chilling" in Turkish. Sahlep, an orchid-derived flour, gives the ice cream a silky, smooth finish, while mastic, a natural gum, gives it a distinctive chewiness.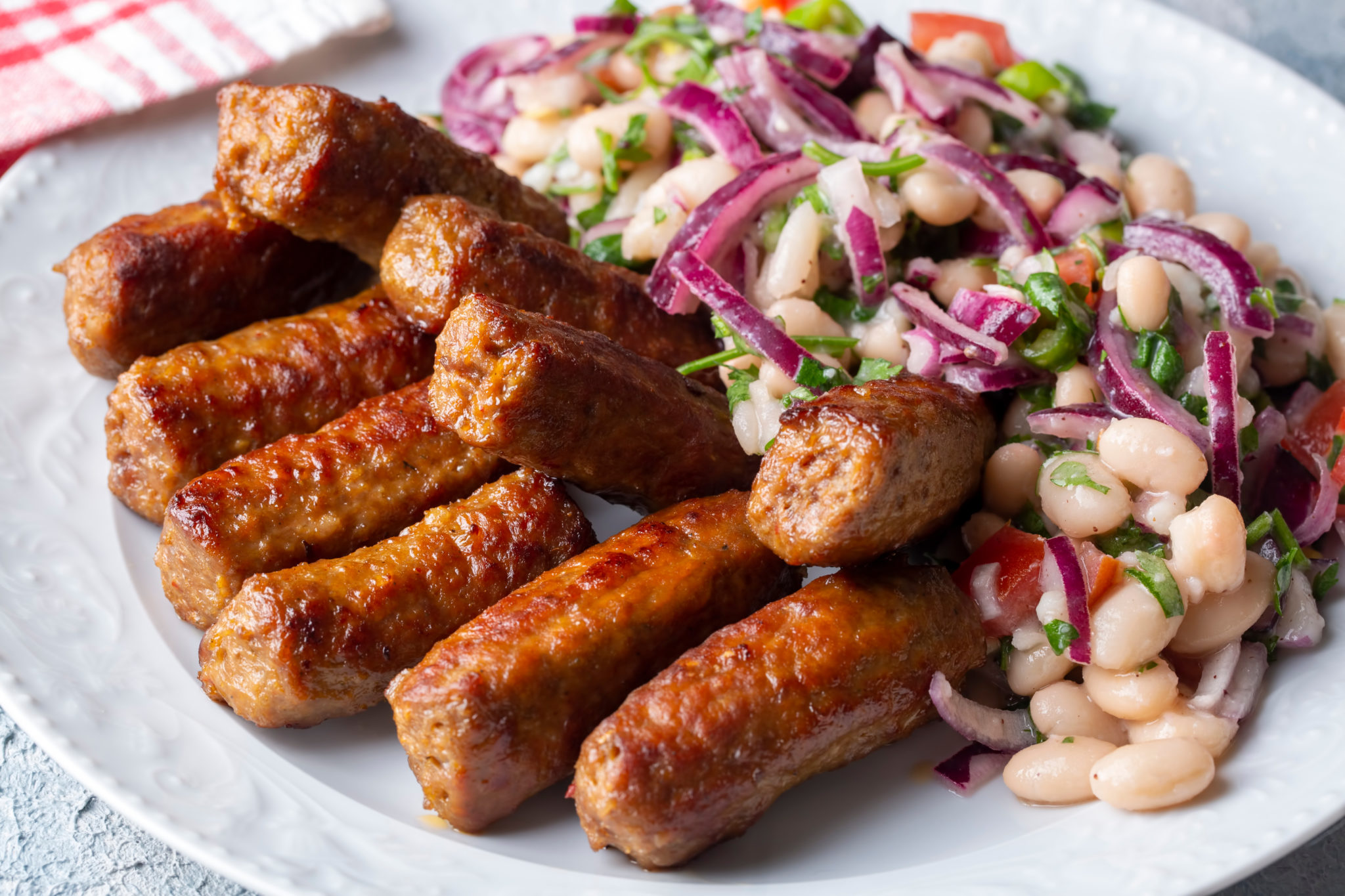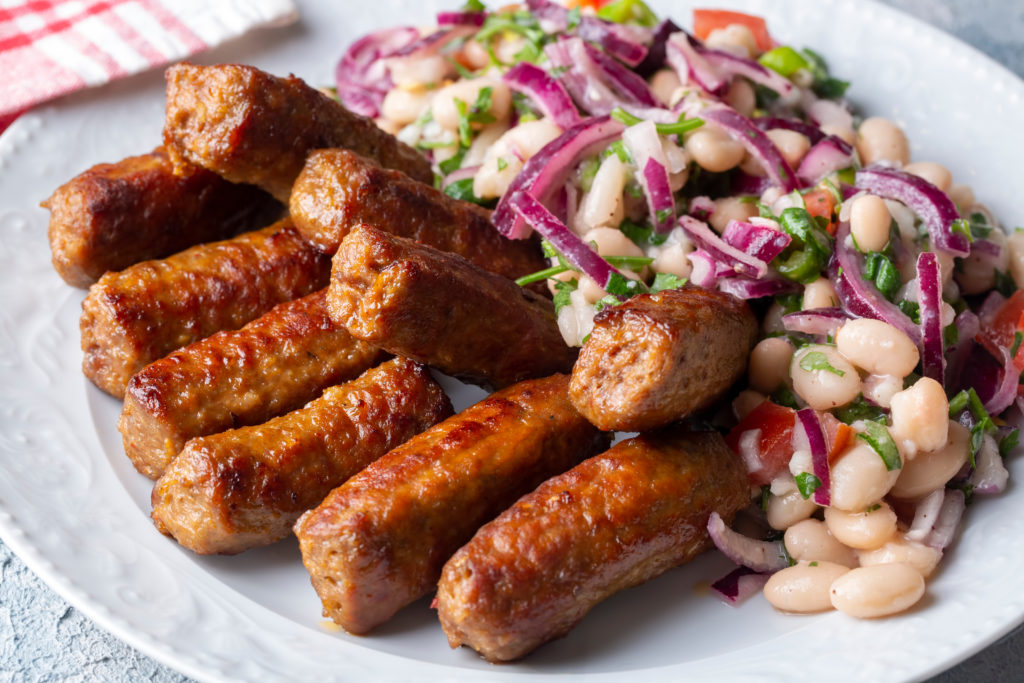 One of the most well-known meals from Antalya is the piyaz salad, which has beans as its secret component. Candir, which has a delicate and savory flavor, is combined with tahini which has been slightly thinned with water, lemon juice, vinegar, salt, garlic, flat-leaf parsley, and olive oil. A soft-boiled egg is roughly diced and mixed in just before serving in the really traditional version. 
Mercimek kofte, also known as belluh by residents of Diyarbakir, is a delectable vegetarian dish. They are offered in convenient bite-sized portions and are made from red lentils, fine bulgur, salt, finely chopped onion, scallions, tomato, aci biber salca (hot red pepper paste), and crushed cilantro.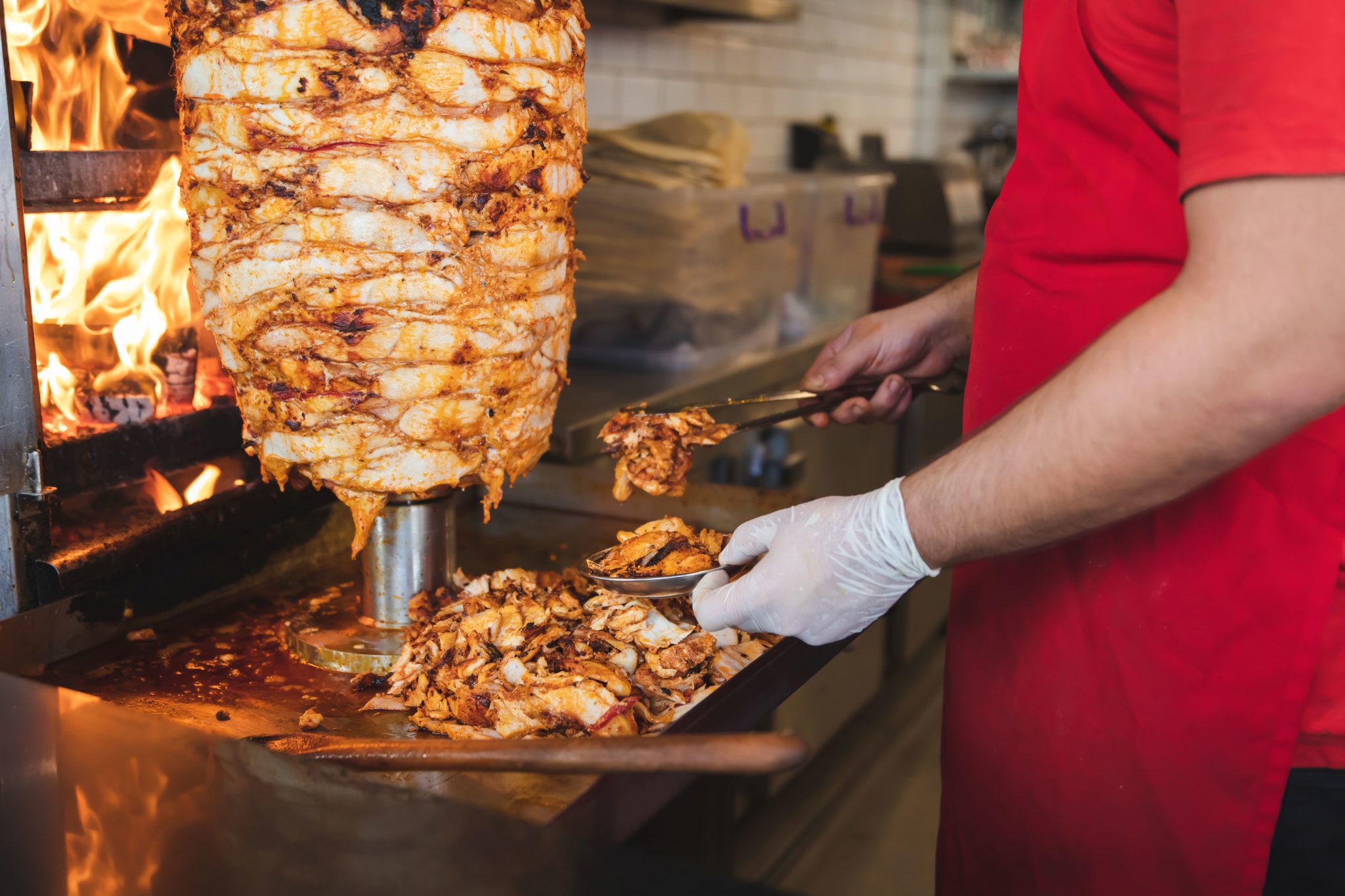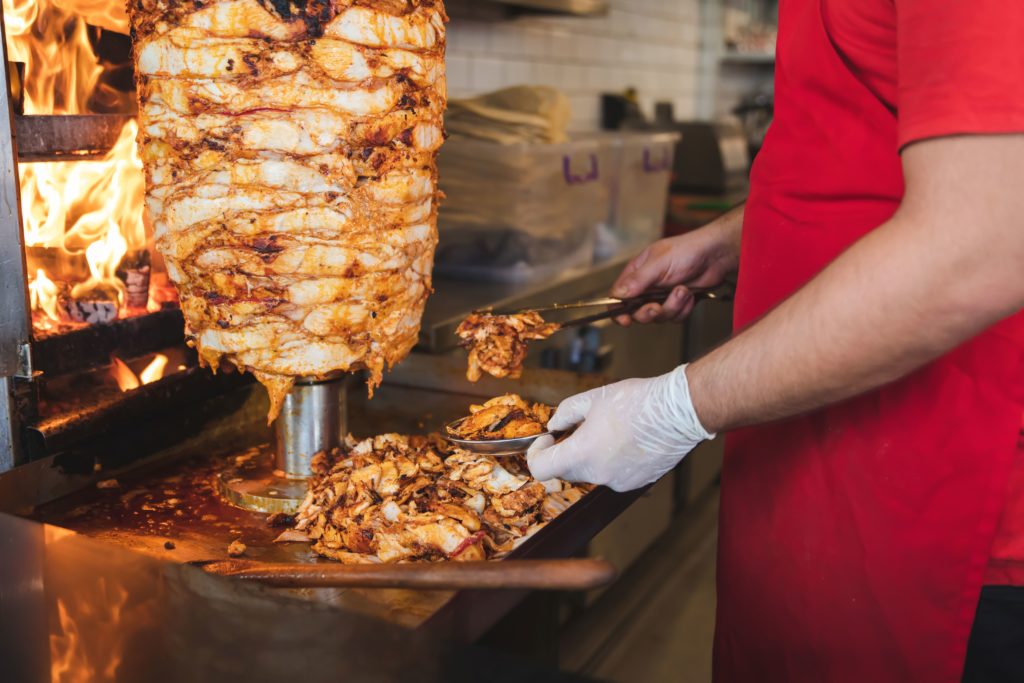 One of the most well-known meatballs was created by Mustafa Efendi, who moved to Inegol in northwest Turkey in the 19th century after leaving Bulgaria. The Inegol kofte might be small, but it's packed with flavor! His mixture simply contains ground beef or lamb, breadcrumbs, and onions, unlike other Turkish koftes. 
A similar dish is cag kebab, in which the meat is covered with a mixture of chopped onions, salt, and black pepper, and allowed to marinade for 30 minutes. Then, it's put onto a long skewer and roasted over a wood fire in a horizontal fashion. While kebab is delicious on its own, it is also served with slices of tomato, white onion, and long, thin green peppers known as sivri, all wrapped in flat lavas bread. 
Because Turkish coffee is such a delicious and notable beverage, we won't dwell long. Note that, because the coffee grounds are still inside the cup, simply sip the liquid to naturally filter the bits. 
The national beverage of Turkey is raki. It is a black licorice liquor that goes well with seafood, oysters, and mezes. It is served as a clear liquid, and after being diluted with water, it takes on the appearance of a foggy beverage. 
Tea is also an important part of Turkish culture, and black tea is a favorite throughout the day. The Cayci (Cay Man), who serves tea to businesses and tourists alike, can be seen strolling through the streets carrying silver platters with steaming cups of cay. Never be hesitant to have a cup of cay and a conversation with a native. 
Discover The Delicacies of Turkish Cuisine Today!
This edition of the Jaya Travel blog provides A Guide to Turkish Cuisine, which is influenced by Middle Eastern, Balkan, and Central Asian flavors. Whether you're preparing to book a culinary tour or private cooking class, Turkey is a great location to discover new and mouth-watering food!
Don't miss out on your chance to expand your pallet; call Jaya Travel & Tours for great deals on flights, hotels, customized tours, and so much more!