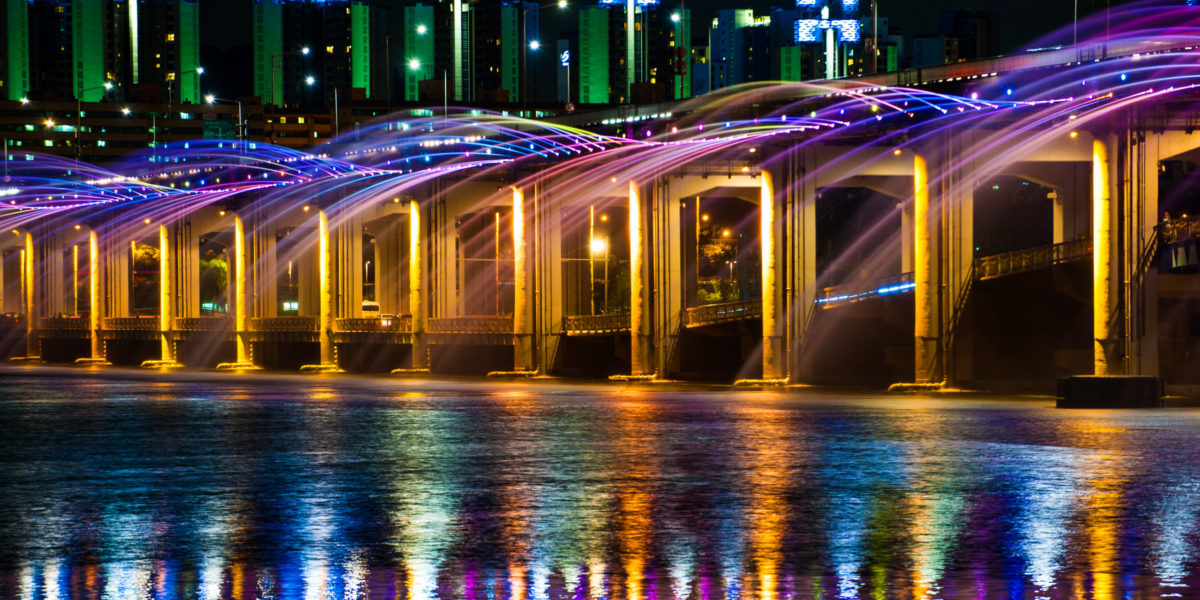 There are many unique fountains to behold worldwide, but this freebie will take us to downtown Seoul, South Korea – home to a fountain so spectacular, it set a Guinness World Record! The Moonlight Rainbow Fountain is a tour that you don't want to miss on your next vacation with Jaya Travel.
Moonlight Rainbow Fountain
Evenings over the Han River are a wondrous spectacle to witness with the Moonlight Rainbow Fountain. Boasting 380 nozzles, 200 rainbow-colored lights, and timed to music, the world's longest bridge fountain creates dynamic displays for all to see. Each show lasts 20 minutes, with multiple shows running nightly from April to October. The eco-friendly fountain uses 60 tons of water per minute from the Han River to perform its dancing water streams to various melodies.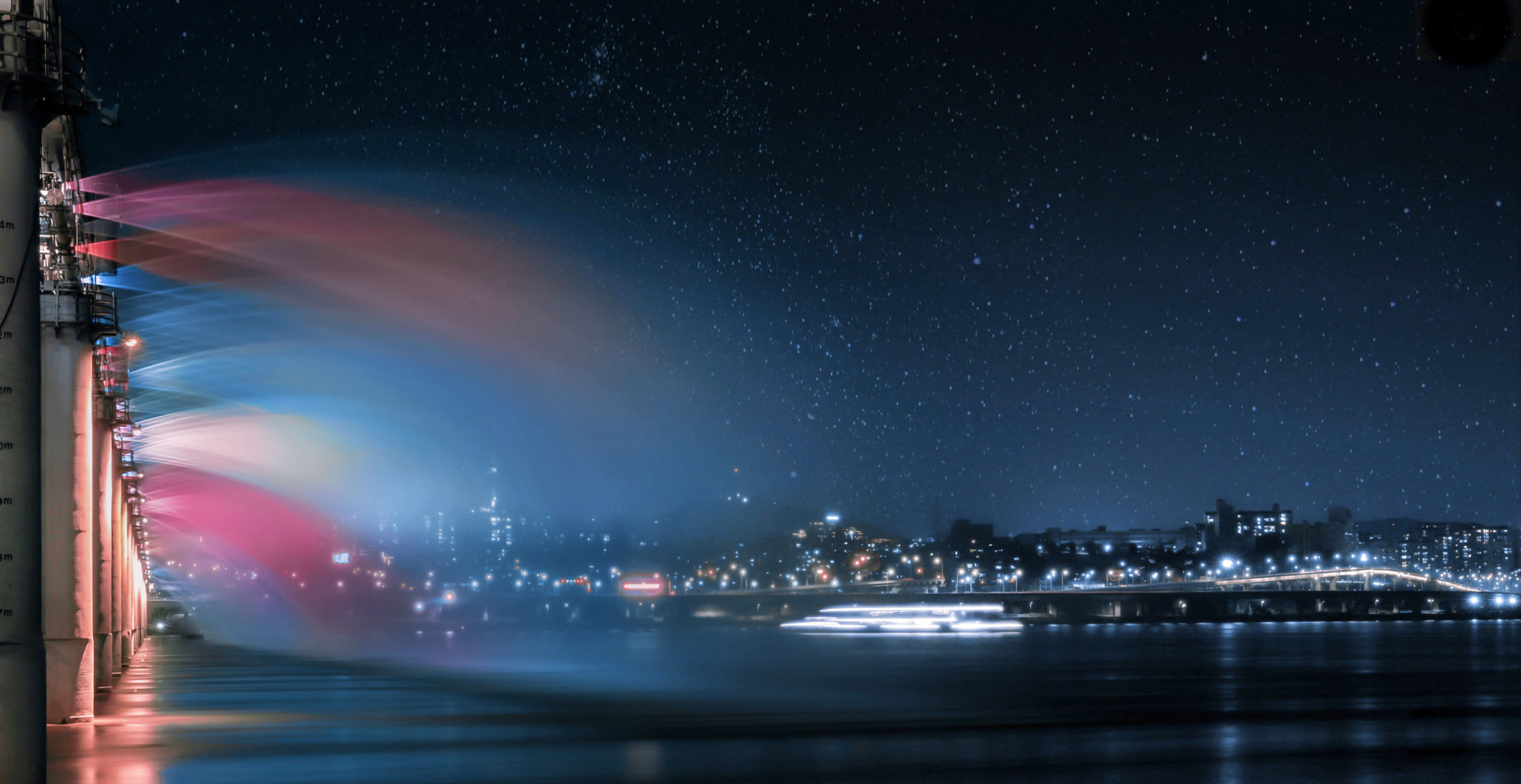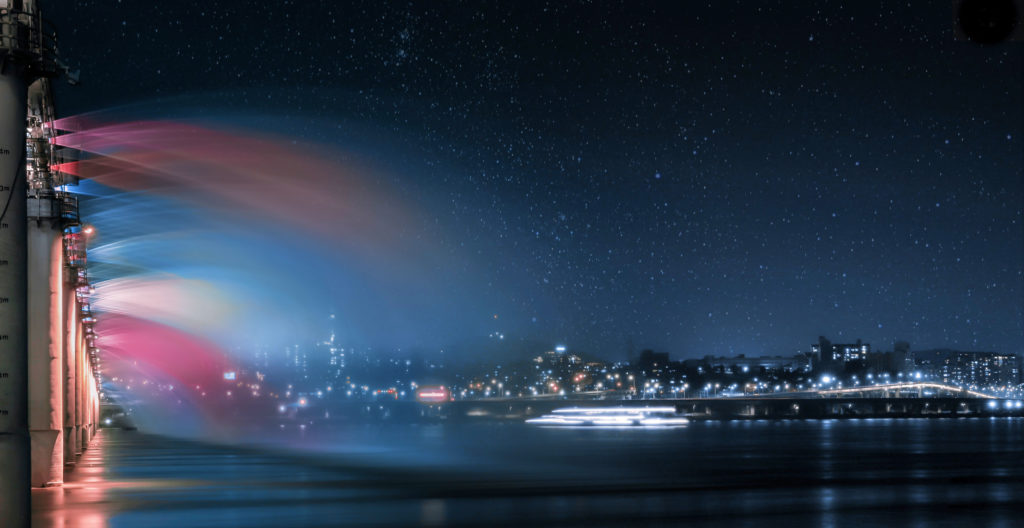 Location & Viewing Pleasure
The Moonlight Rainbow Fountain runs along both sides of the Banpo Bridge, the top half of the two-tiered bridge connecting the Seocho (South) and Yongsan (North) districts in Seoul. The bottom half of the tiered bridge is the Jamsu Bridge, built to accommodate flood waters from the Jangma, or monsoon season. When not submerged, the Jamsu Bridge is open to the public with a pedestrian walking lane and a 2-way bicycle track in addition to the road. Both districts have viewing areas perfect for watching the Moonlight Rainbow Fountain show.
Best of all – it's FREE to see!
Ready to view this iconic fountain in person? Give Jaya a call! We'll create a customized tour package to South Korea that includes a visit to this fascinating fountain.