Jaya Travel & Tours' "On Location" series focuses on famous film locations worldwide that you can travel to. Today, our series features the dramatic story of Blood Diamond film locations.
The quest for treasure is a tale as old as time. People have lost their lives in search of riches whether they come in the form of gold, antiques, or diamonds. Blood Diamond is a 2006 drama about a man forcefully taken from his family and enslaved to the diamond trade and a man who seeks to use a large pink diamond as a means to escape Africa forever. Their two destinies collide in this film which brings to light the horrors of blood diamonds.
Director: Edward Zwick | Run time: 2 hr 23 min | Genre: adventure, drama, thriller | Rating: R
Leonardo DiCaprio's character, Danny Archer, teams up with Djimon Hounsou's character, Solomon Vandy, to find a large pink diamond that Vandy discovered while being forced to hunt for diamonds by a rebel military faction in Sierra Leone. The corruption and horrors of the diamond business and how the selling of blood diamonds funds militant groups in Africa are explored by an American journalist played by Jennifer Connelly.
You may be wondering where the term "blood diamonds" comes from. "Blood diamonds," also known as "conflict diamonds" or "war diamonds," is a term to describe diamonds mined and sold by insurgent groups, armies, or warlords to fund their activities. Often, the laborers that do this are forced into it. Many of them are children.
Blood Diamond Film Locations
V&A Waterfront – South Africa
V&A Waterfront (shortened from Victoria & Albert) is an upscale part of Cape Town. It attracts millions of visitors every year and is one of the most popular tourist destinations in the city. It affords views of Table Mountain, Table Bay Harbour, and the Atlantic shoreline. Known for fine dining, fashion, and shopping, the V&A Waterfront is featured in one of the last scenes in the film when Leonardo DiCaprio's character makes a heart-wrenching call to Jennifer Connelly.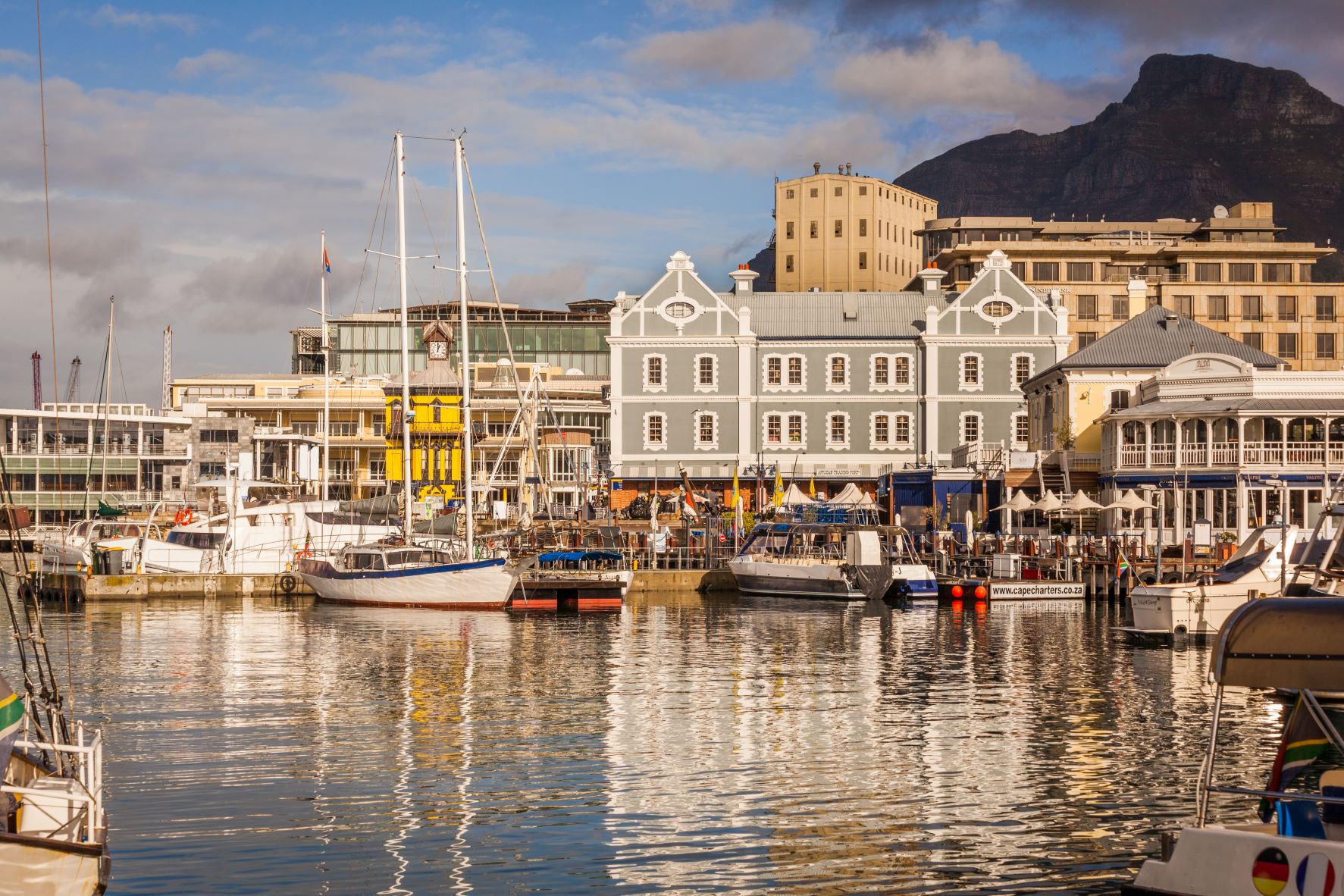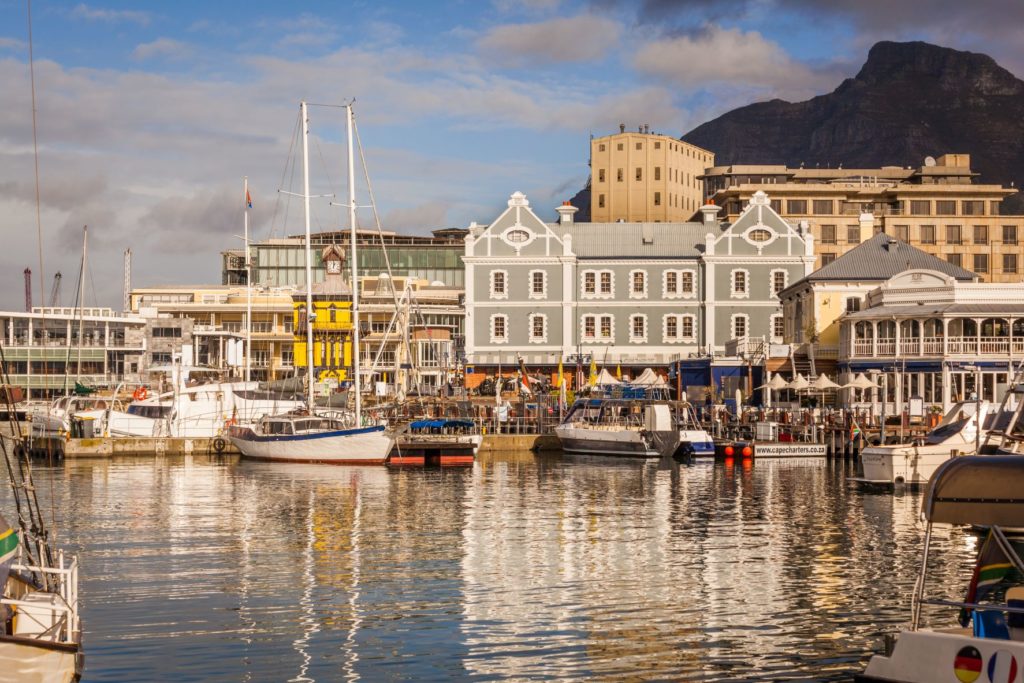 Port Edward – South Africa
Port Edward is a small resort town on the coast of KwaZulu-Natal on the border of the Easter Cape Province. The infamous scene with DiCaprio and Hounsou running from RUF insurgents was filmed here.
Maputo is the capital of Mozambique and served as a major filming location for Blood Diamond.  It is known as "The City of Acacias" for the many acacia trees that are used in its landscaping.  Since filming could not be done in Sierra Leone's real capital of Freetown, Maputo served as a substitute.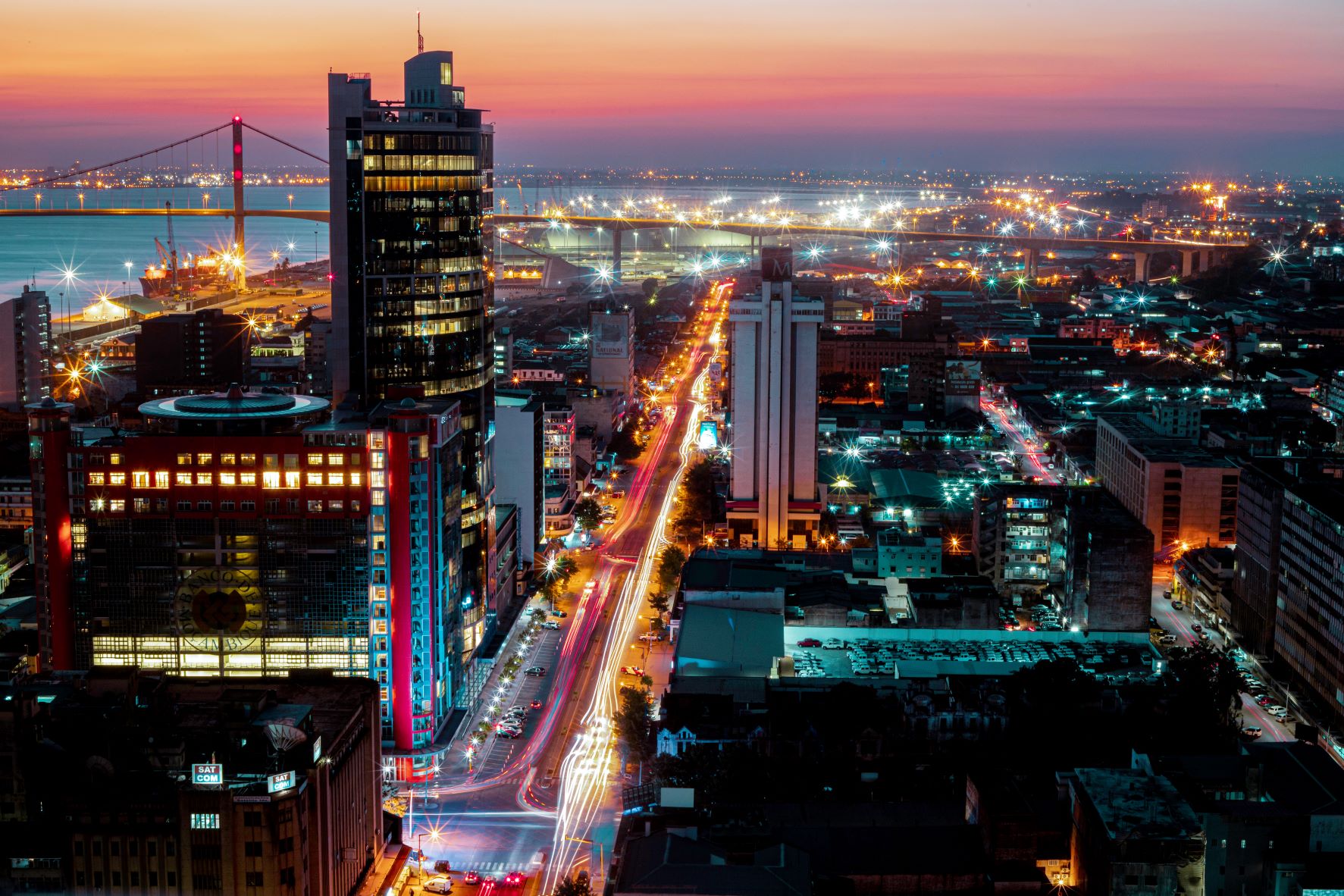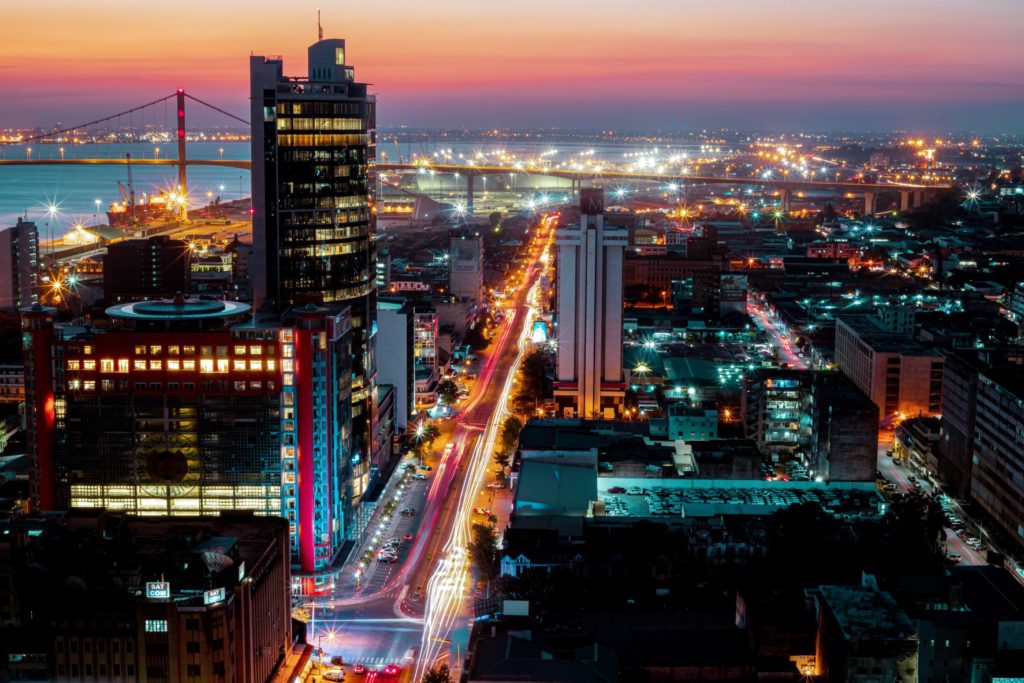 Goba is a very small town in southern Mozambique, almost on the border of Swaziland. It provided much of the natural landscapes found in the movie, particularly the scene in which DiCaprio calls Connelly. While Connelly is on the posh V&A Waterfront, DiCaprio is hiding in the natural, African landscape.
Did you enjoy this edition of "On Location?" Jaya Travel & Tours can plan the perfect vacation based on the film locations in Blood Diamond. Not your favorite movie? Not a problem! Call Jaya Travel and our agents will plan your trip around your favorite film.