Welcome to Jaya Travel & Tours' "On Location" series! Each post focuses on movie locations in exciting places around the world. If you're a film fanatic hoping to follow in the footsteps of your favorite actors in your personal travel, you've come to the right place. This week, Jaya Travel is following the tense and action-packed Bourne Series. Check out some of the most beautiful Bourne film locations!
Synopsis of the Bourne Series
The Bourne series tells the story of Jason Bourne (Matt Damon). Bourne, found unconscious and wounded in the ocean by a fishing boat, awakens with an incredible set of skills but no memory of who he is or how he got there. The Bourne Identity, The Bourne Supremacy, and The Bourne Ultimatum chronical his journey as he begins to uncover his mysterious identity and corrupt intelligence agency programs that continuously hunt him down.
The latest movies, The Bourne Legacy and Jason Bourne, continue this saga, although the Bourne Legacy tells the story of other individuals entangled in the corrupt network of intelligence agency assassins. Jason Bourne picks up the story several years later, still caught in the same web that shaped Bourne's journey. Filled with romance, tension, and some great chase scenes, these films are perfect for action-movie lovers.
The Bourne Supremacy (2004)
Director: Paul Greengrass | Run time: 1 hr 48 min | Genre: action, mystery, thriller | Rating: PG-13
The movie opens along the beautiful coast of Goa, India. Goa is a small state with a fascinating combination of Indian and Portuguese cultures. Stretching along the Arabian Sea, it is probably best known for its beaches and makes a great film location.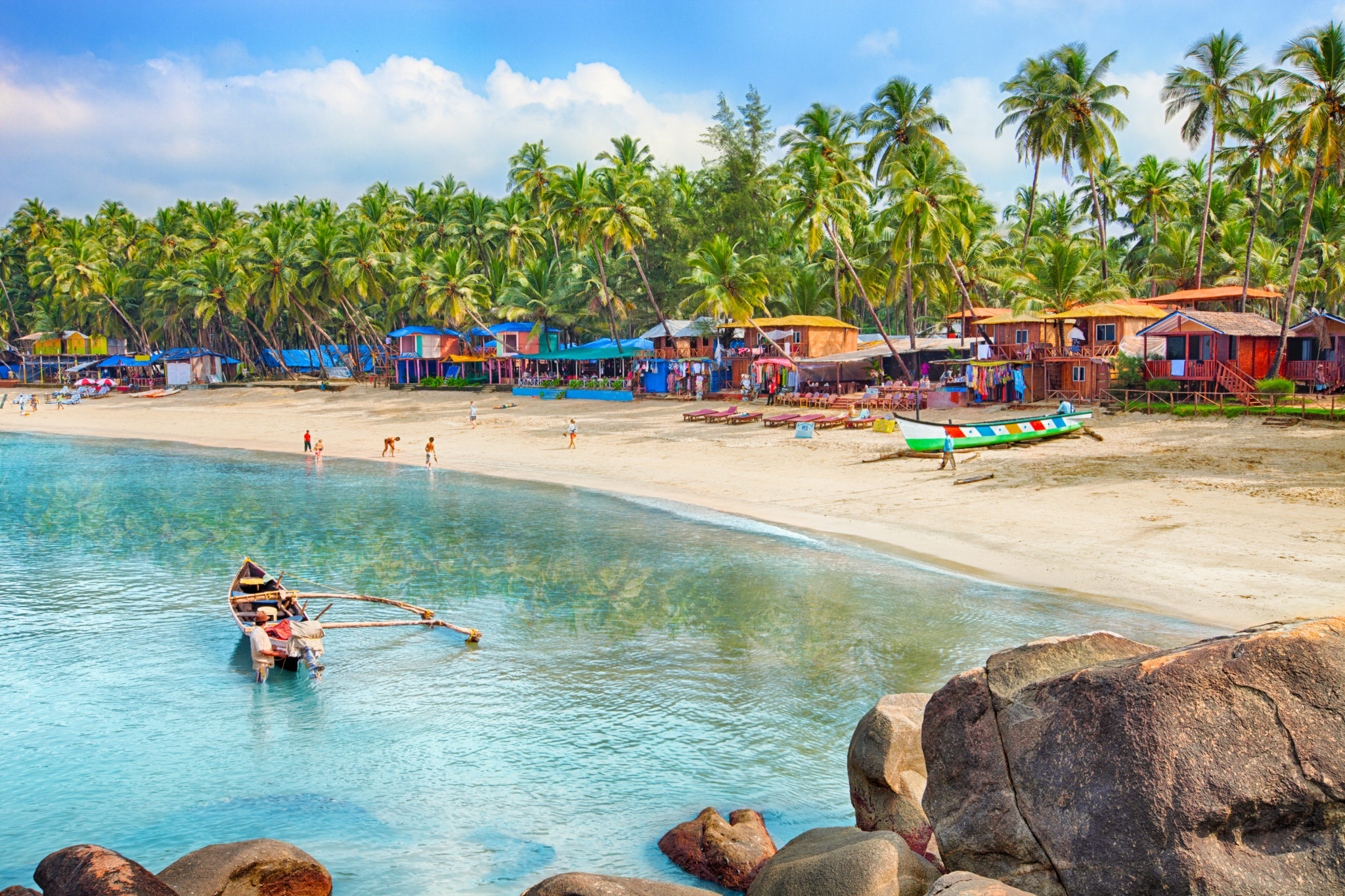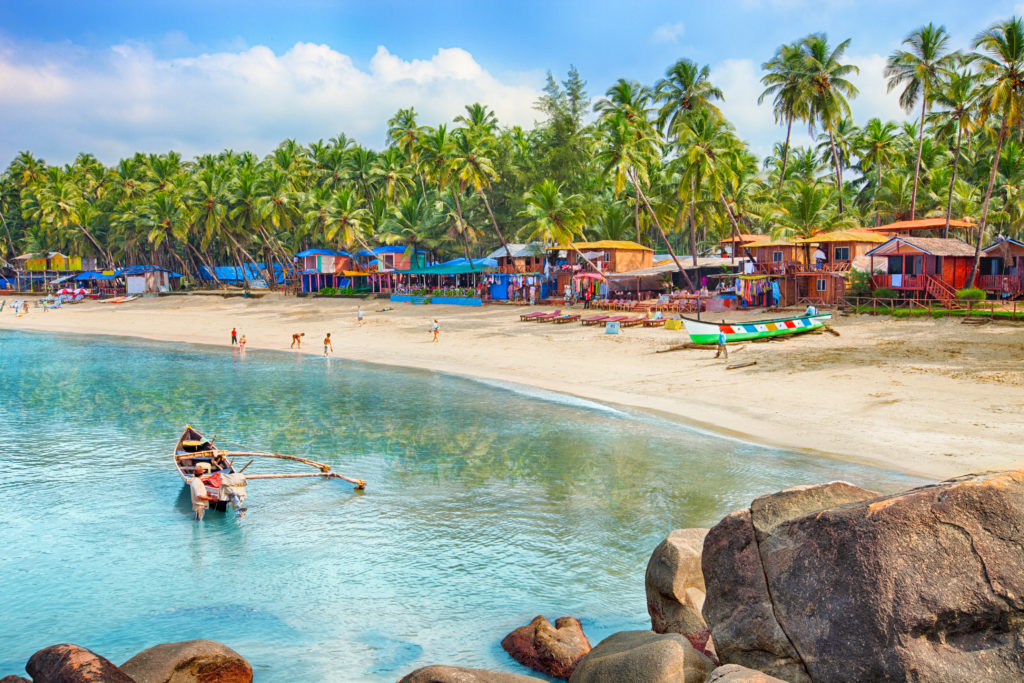 Palolem beach is featured in the opening scenes of The Bourne Supremacy as Bourne's off-the-grid home. Here he tries to piece together who he is while constantly looking over his shoulder for assassins. Unlike Bourne, your visit is much more likely to be spent enjoying some quality relaxation time with the beautiful sand, sun, and palm trees. Visitors can also walk over to Monkey Island or visit nearby Honeymoon and Butterfly Beaches. If you're staying for a while, Jaya can help you rent a beach shack right along the shore so the relaxing can continue 24/7. Another plus is that the waters on this part of the coast are especially shallow, making it ideal for swimmers.
Panaji is the Goan capital in India. The Bourne Supremacy depicts it as a small market town right by the beach, but it's actually a bustling metropolis to the north of Goa. If you want to follow Bourne's footsteps as he tries to escape, Kiril, a hired killer, first stop by the Communidade Building (a telegraph office in the movie), where Kiril starts tracing Bourne. Then head toward the Fontainhas Heritage Precinct, a must for history, art, and architecture lovers. In the movie, this is where Kiril and Bourne have a fantastic car chase through the crowded city streets. Finish reliving the scene at the Nerul Bridge, where Bourne's car dramatically plunges into the water. While you're in Panaji, be sure to also see some of the most famous tourist sites. Take a tour of the Church of Our Lady of the Immaculate Conception, a gorgeous white church built in the early 1600s over a small 1540 chapel. And don't miss Fontainhas and Sao Tomé, an old, Portuguese-style district featuring picturesque streets and architecture.
The Bourne Ultimatum (2007)
Director: Paul Greengrass | Run time: 1 hr 55 min | Genre: action, mystery, thriller | Rating: PG-13
Some of the most memorable scenes from the movies are the chase scenes. Tense, realistic, and exciting, they also often have fantastic backdrops and scenery that's better enjoyed when you're not running for your life. One of the best examples of this can be found in The Bourne Ultimatum's epic chase scene through Morocco.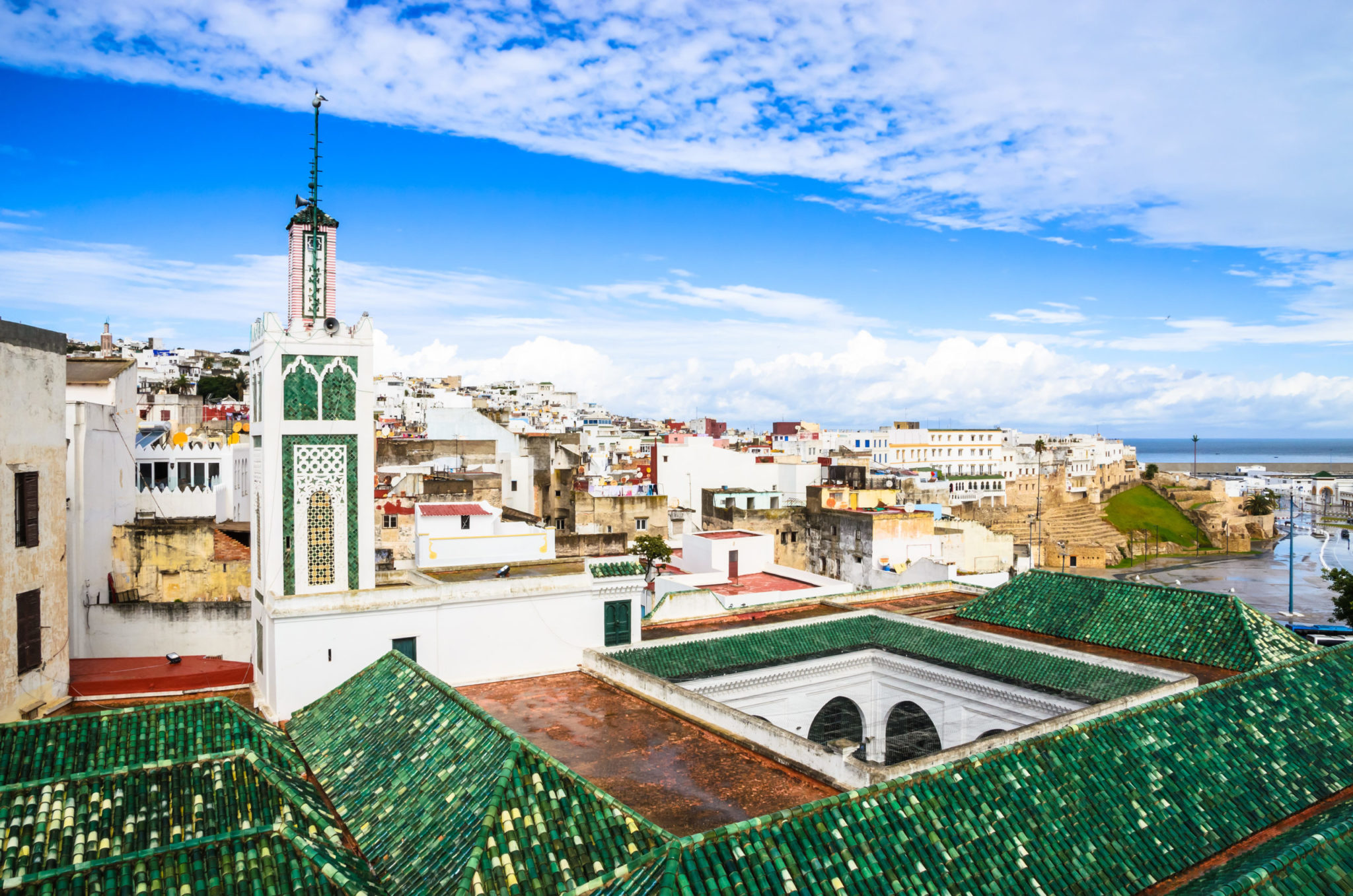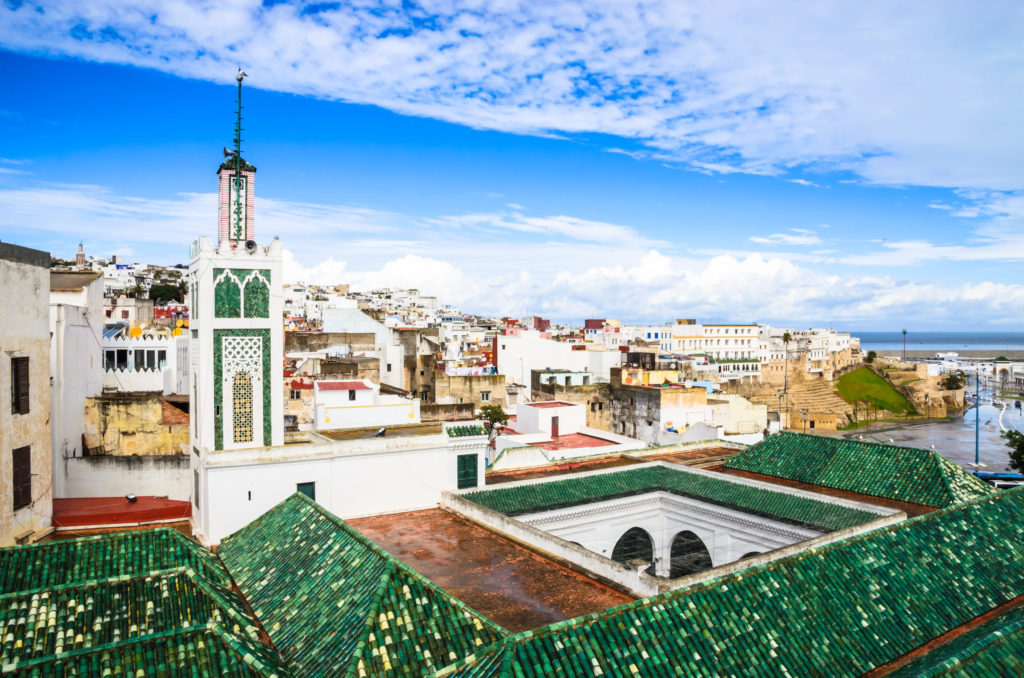 For anyone looking for a combination of exciting, historical, and beautiful, Tangiers holds it all. So it's little surprise that it was the location of Bourne's escape and eventual fight with Desh, another assassin. The chase starts out on motorcycles through narrow streets and eventually moves up to a maze of rooftops. Thankfully for those who want to take a more leisurely trip through Tangiers, there are many fascinating sites you can see without performing death-defying stunts. The most popular tourist destination in Tangiers is the Medina, an old walled city full of wandering alleyways, produce stalls, spice vendors, and traditional Moroccan wares. Also, be sure to spend some time in The Kasbah Museum of Mediterranean Cultures and The Tangier American Legation Museum.
Director: Tony Gilroy | Run time: 2 hr 15 min | Genre: action, adventure, thriller | Rating: PG-13
The only movie in the series not starring Jason Bourne was also shot in an area not featured in any of the other movies: The Philippines. This diverse nation is an ideal location for filming everything from a romantic love scene to a blood-pumping chase sequence. It also happens to be a great vacation destination.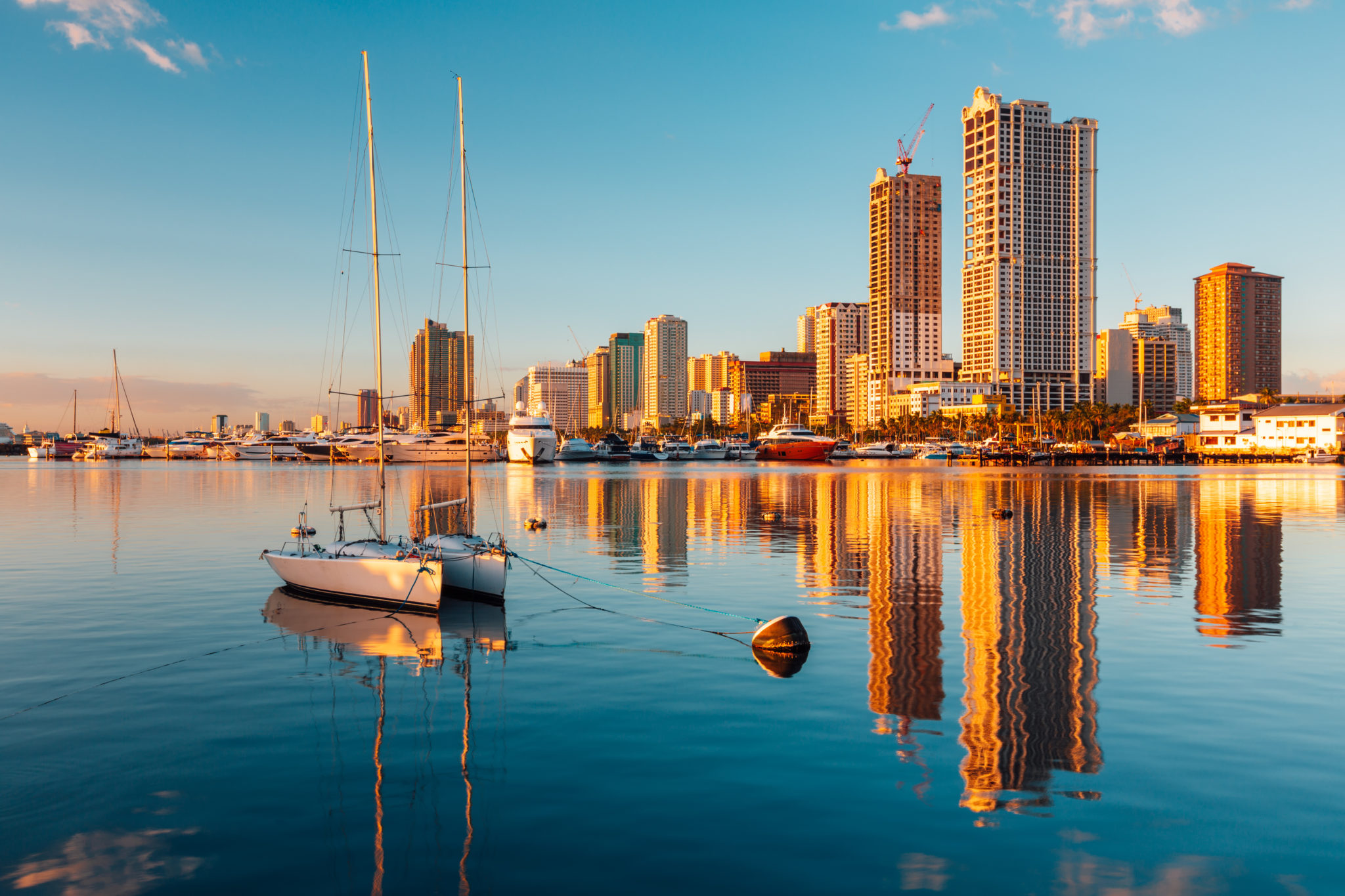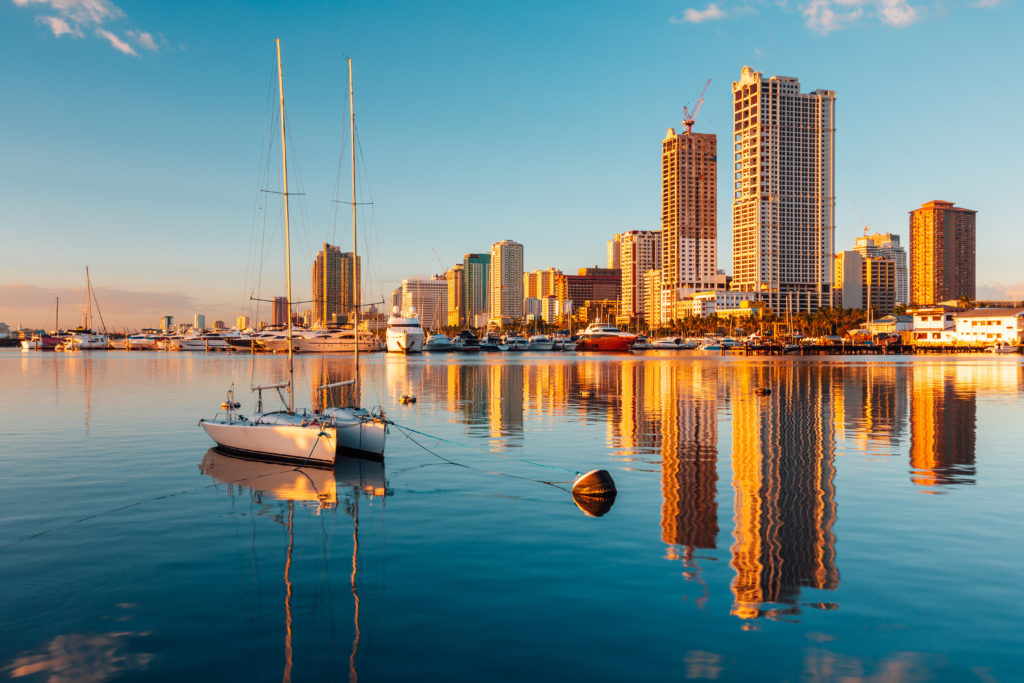 Jason Bourne's actions in the previous three movies are far-reaching. An intelligence agency decides it must terminate one of its programs, and Aaron Cross (Jeremy Renner) and Dr. Marta Shearing (Rachel Weisz) are targeted. Running for their lives, they make a frantic getaway to Manila, Philippines. Visitors who want to relive moments from this action-packed film can visit the San Andres neighborhood where Cross and Shearing desperately attempt to escape police capture. While you're there, be sure to check out the local produce stands, which feature what locals claim to be the best fruit in the country. And if you're truly dedicated, put on some rubber boots and visit the Navotas Fish Port, just north of Manila, where Cross and Shearing ask for help as they run from law enforcement. You'll get some fantastic fresh fish if you're willing to haggle for it! While you're in Manila, also be sure to see Fort Santiago, San Agustin Church, and The Pinto Art Museum.
This is the final scene of the film, so no spoilers! Let's just say that you would be hard-pressed to find a more gorgeous location for the closing scenes of a movie. The highlight of this piece of paradise is the stunning Bacuit Archipelago, a series of limestone islands with hidden beaches, lagoons, coves, fish, and coral. Go diving, boating, or just enjoy some time relaxing on the beach. This glamorous location is sure to make you feel like a movie star!
Tour Your Favorite Film Locations
Whether you want to visit a bustling Indian metropolis or a relaxing Philippines beach, Jaya Travel & Tours can get you there. We can send you off to the fantastic film locations from The Bourne Series, or any other movie location that you're interested in! Call Jaya Travel to book your dream movie-lover vacation today!