Jaya Travel & Tours' "On Location" series focuses on famous film locations worldwide that you can visit. Today, our series features movie locations from the heartwarming story of Slumdog Millionaire. Everyone dreams of what they'd do if they won the lottery. For a young man named Jamal in India, this dream was to find the lost woman he loved. How will he accomplish this? By becoming a contestant on India's version of "Who Wants to Be a Millionaire?"
Slumdog Millionaire Synopsis
Director: Danny Boyle and Loveleen Tandan | Run time: 2 hours | Genre: crime, drama, romance | Rating: R
When Jamal decides to become a game show contestant, he flies through the initial round of questions. Winning will not come easily, however. Authorities interrogate him, believing he cheated on the first round of questions. The inspector demands to know how he knew all the answers.
As Jamal regales him, his very rough life unfolds. From making it through the slums of Mumbai to working as an illegal tour guide at the Taj Mahal, Jamal unknowingly gains life experience that will enable him to answer the game show's questions. And along the way, he will be pitted against the only family he has left and become separated from the woman he loves.
The movie stars Dev Patel as Jamal Malik and was directed by Danny Boyle. The plot was loosely based on the book Q & A by Vikas Swarup.
Three locations from the film can be visited when you journey to India:
Mumbai – the city in which the majority of the story takes place.
Agra – For a brief part of the film, Jamal becomes a tour guide at the Taj Mahal
Chhatrapati Shivaji Terminus train station – the location where the end credits and Hindi dance sequence were filmed.
Slumdog Millionaire Film Locations
Mumbai, formerly known as Bombay, sits on India's west coast and is home to some 12.5 million people. Jamal Malik, the main character of the film, grows up in the Juhu slums of Mumbai, India. While some tourists may be hesitant to visit a "slum," the success of the film has increased tourist visits to this specific area of Mumbai. One of the most striking things about Mumbai is the contrast of modernity with those residents, like Jamal, who live in poverty, as depicted in the film.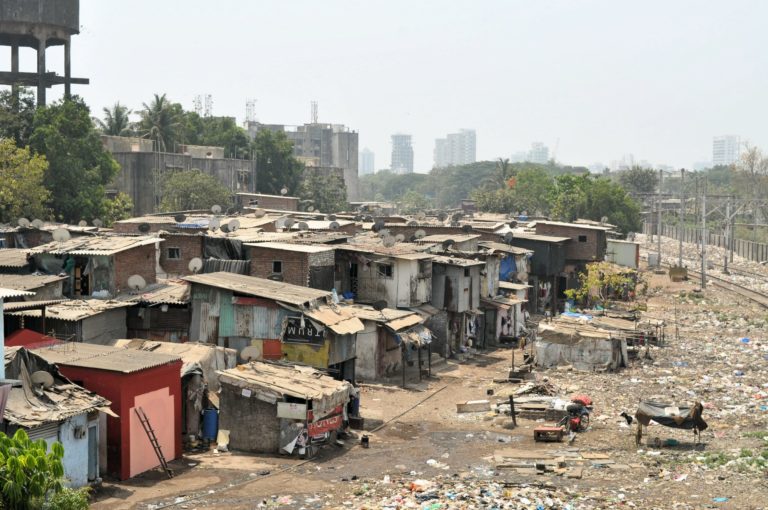 When Jamal and his brother, Salim, escape a gangster, they are forced to spend several years of their lives traveling on the tops of trains across the country. They sell goods to passengers until they are eventually caught and forcefully removed from the train. Finding themselves near the Taj Mahal, they accidentally acquire jobs as "tour guides" when foreign tourists mistake them as such.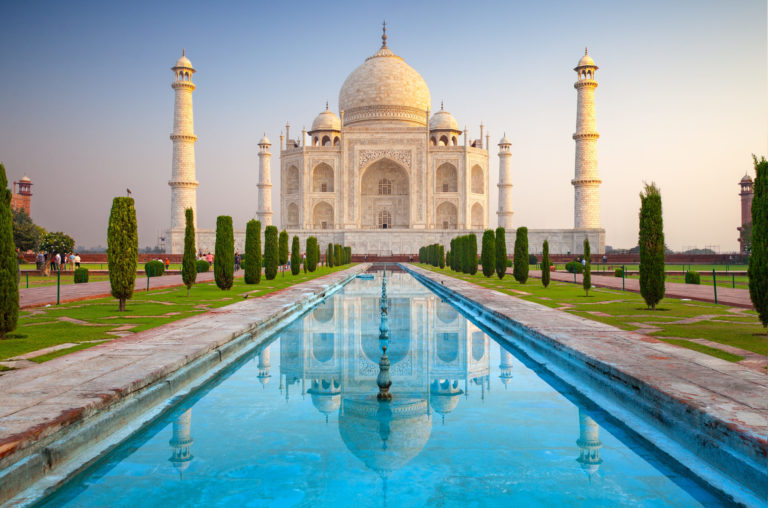 Chhatrapati Shivaji Terminus Train Station
Aside from the movie's stirring plot, the music received much attention from critics. It beautifully blends classical music from India, R&B, hip hop, and house techno. The end credit song, "Jai Ho," received a very positive response. The final scene of the movie features a traditional Hindi dance sequence that was filmed in the Chhatrapati Shivaji Terminus train station.
Be prepared for quite the crowd when you visit – over 7 million people travel through this station every day!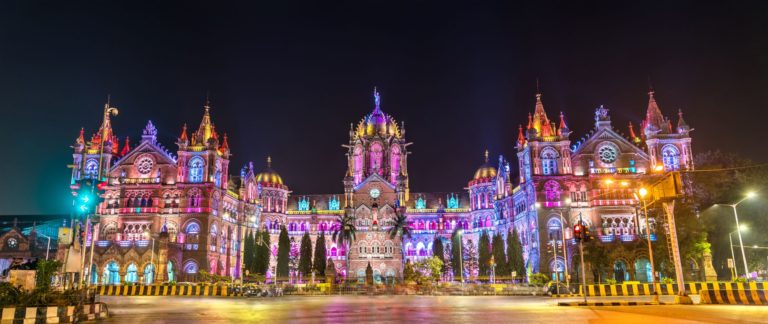 Travel to Movie Destinations
Are you ready to tour the film locations of Slumdog Millionaire? Or would you rather travel to your other favorite movie locations? Regardless, Jaya Travel & Tours is standing by waiting to plan your next vacation. Call today!