It's time for a vacation travel quiz! The restrictions from Covid-19 have been lifted in most countries, leaving plenty of people ready to resume their world tours. The hardest part of planning a vacation, however, is choosing the final destination. It can often feel overwhelming to research locations because there are so many places to go. To discover which of those locations are naturally suited to your personality, take this quiz!
When it comes to vacation . . .
What does your ideal itinerary include?


Touring art galleries, walking through famous sites, and eating dinner in a cozy café
Taking a morning swim, napping in a hammock, and watching the sunset on the water
Hiking to a waterfall, taking a 4×4 jeep tour, and exploring local trails
Shopping at chic boutiques, wine tasting at a vineyard, and taking a boat tour

What time do you wake up?


8 am, so I can drink a cup of coffee
Whenever I naturally wake up
I want to be awake to watch the sunrise
I like to sleep in until 10 am

What's your biggest concern when planning a trip?


Not scheduling enough activities
Avoiding large crowds
Maintaining your budget
Becoming overwhelmed during planning

What are your ideal weather conditions?


Moderate with heavy clouds
Hot with a light breeze
Cool with clear skies
Moderate with the sun shining

What food will you snack on?


Artisanal wines, cheeses, meats, and pastries
Fresh fish, grilled meat, and juicy fruit
I don't have a particular preference
Meat with spices and herbs, fresh olive oil, fruits and vegetables

What type of traveler are you?


I learn about the local history and culture
I chill out and enjoy the new scenery
I plan hikes and day trips to all of the National Parks
I explore the city and discover the cool sites

Who else is coming with you?


All of my best friends
Just my romantic partner
My whole family (pet dog included)
I'm traveling solo

Where are you staying overnight?


A luxurious five-star hotel
Above the ocean in a bungalow
Camping under the night sky
An Airbnb with lots of space

How long will you be gone for?


Three weeks
Two weeks
A long weekend
One week

How do you feel about crowds?


I don't mind them at all!
I try to avoid people when possible
Keep me away!
Crowds don't bother me, but I don't want to be pushed around

The Final Results
Tally up your answers, and whichever letter has the highest count is your next bucket list vacation!
Mostly A's: Paris, France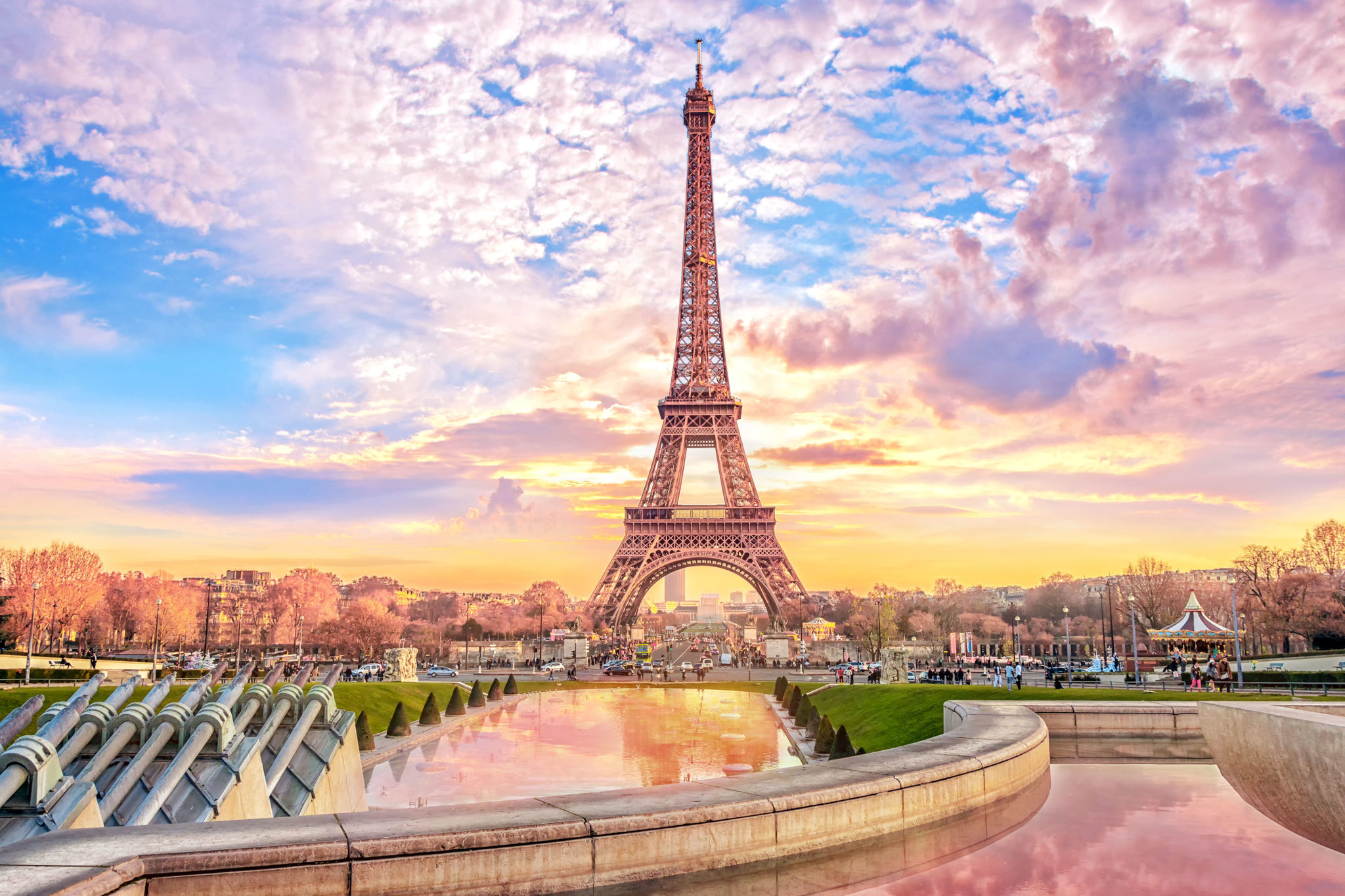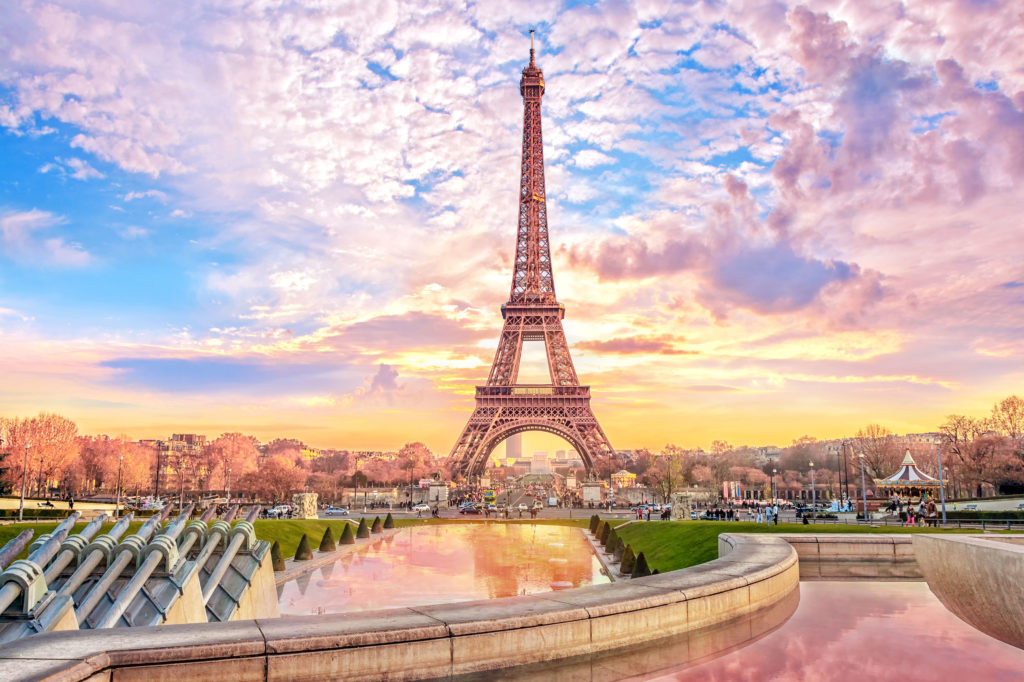 Paris is an amazing destination for experiencing some of the world's finest art, food, and history. You can check off multiple bucket list items by exploring the Eiffel Tower, the Notre-Dame Cathedral, and the enchanted Disneyland Paris. Some of the greatest, and oldest, works of art are on display at museums like the Musée d'Orsay, the Louvre Museum, and the Musée Marmottan Monet. At night, head off to Moulin Rouge—a legendary cabaret club with lively performances.
Mostly B's: Bora Bora, French Polynesia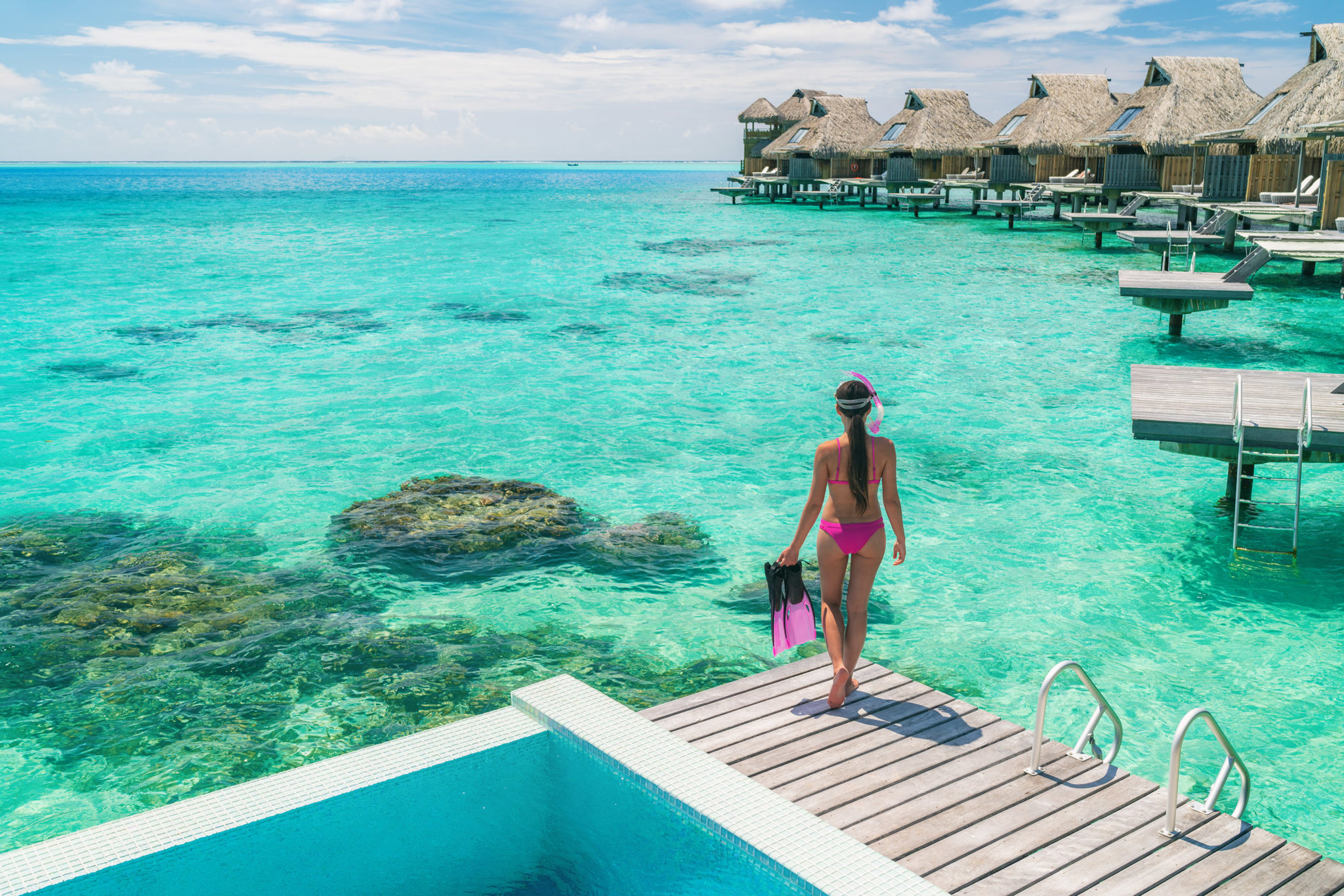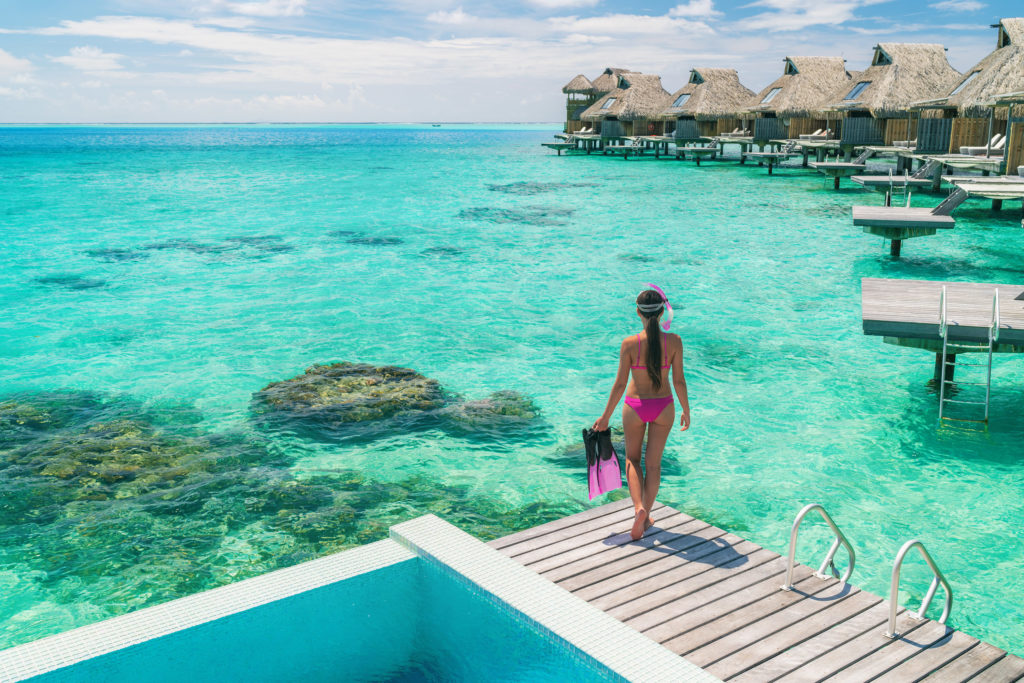 If you fantasize about dozing off in a hammock with the sun warming your face and waves crashing beside you, then Bora Bora is your dream destination. There are endless water activities, like diving, snorkeling with sharks, exploring the reefs, and petting live animals. If you're looking to explore on land, then book a jeep tour, find a bar with the local beer Hiano, or hike up Mount Pahia. Whether you stay in an overwater bungalow, spa & resort, or a luxury hotel, you will have a serene night of sleep.
Mostly C's: Yosemite, United States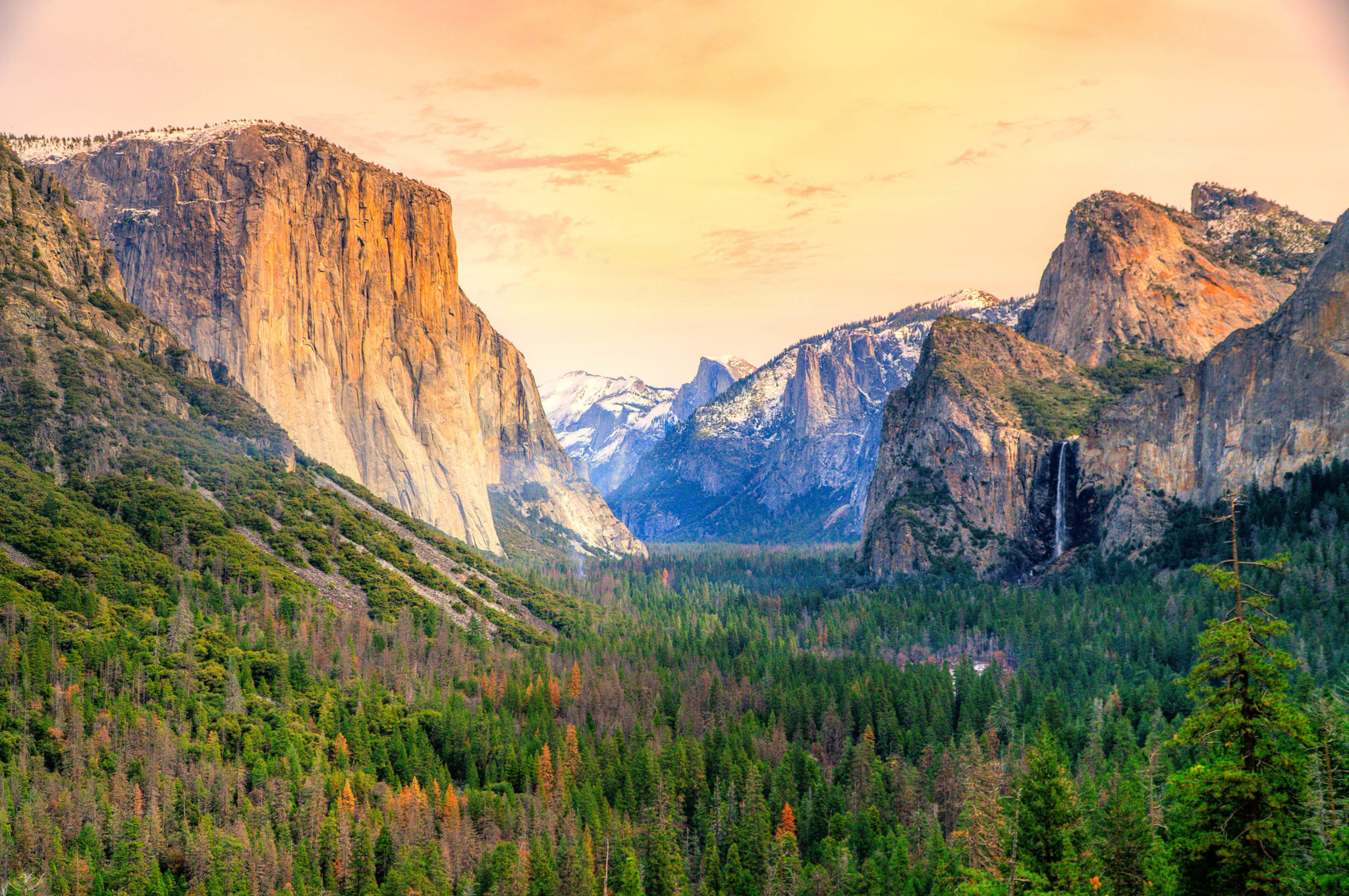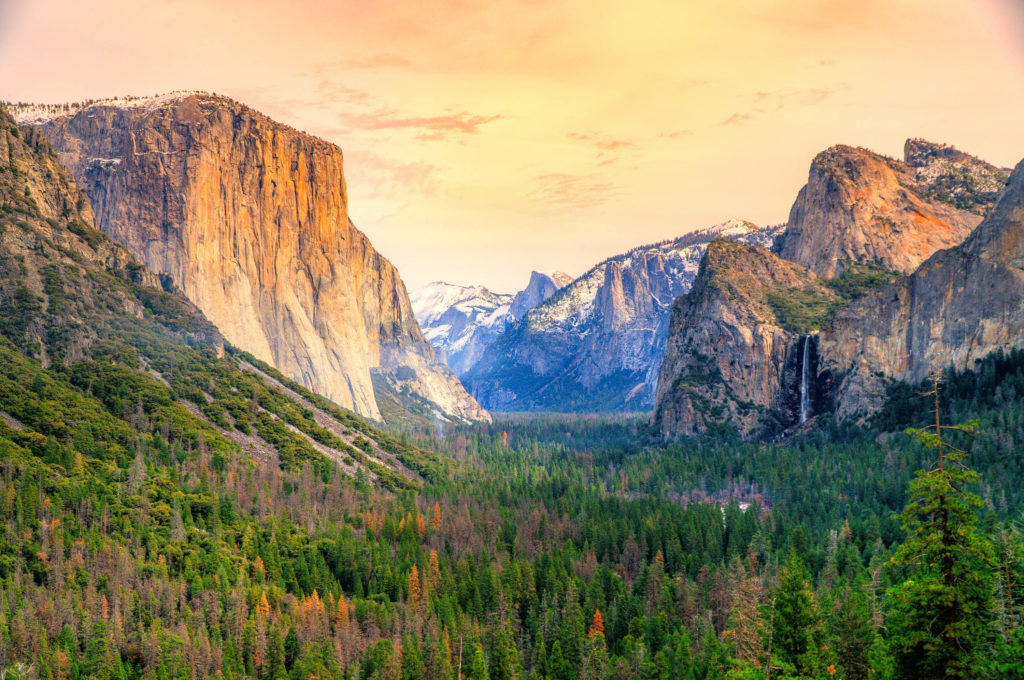 Adventurers of all ages and backgrounds flock to Yosemite annually to experience all of its natural beauty. Drive along a scenic highway, hike to a hidden waterfall, picnic at the foot of a mountain—the possibilities are endless. If you're seeking a bigger thrill, then try whitewater rafting, fly fishing, or mountain biking. At night, you can camp under the stars or stay in a hotel near the National Park.
Mostly D's: Santorini, Greece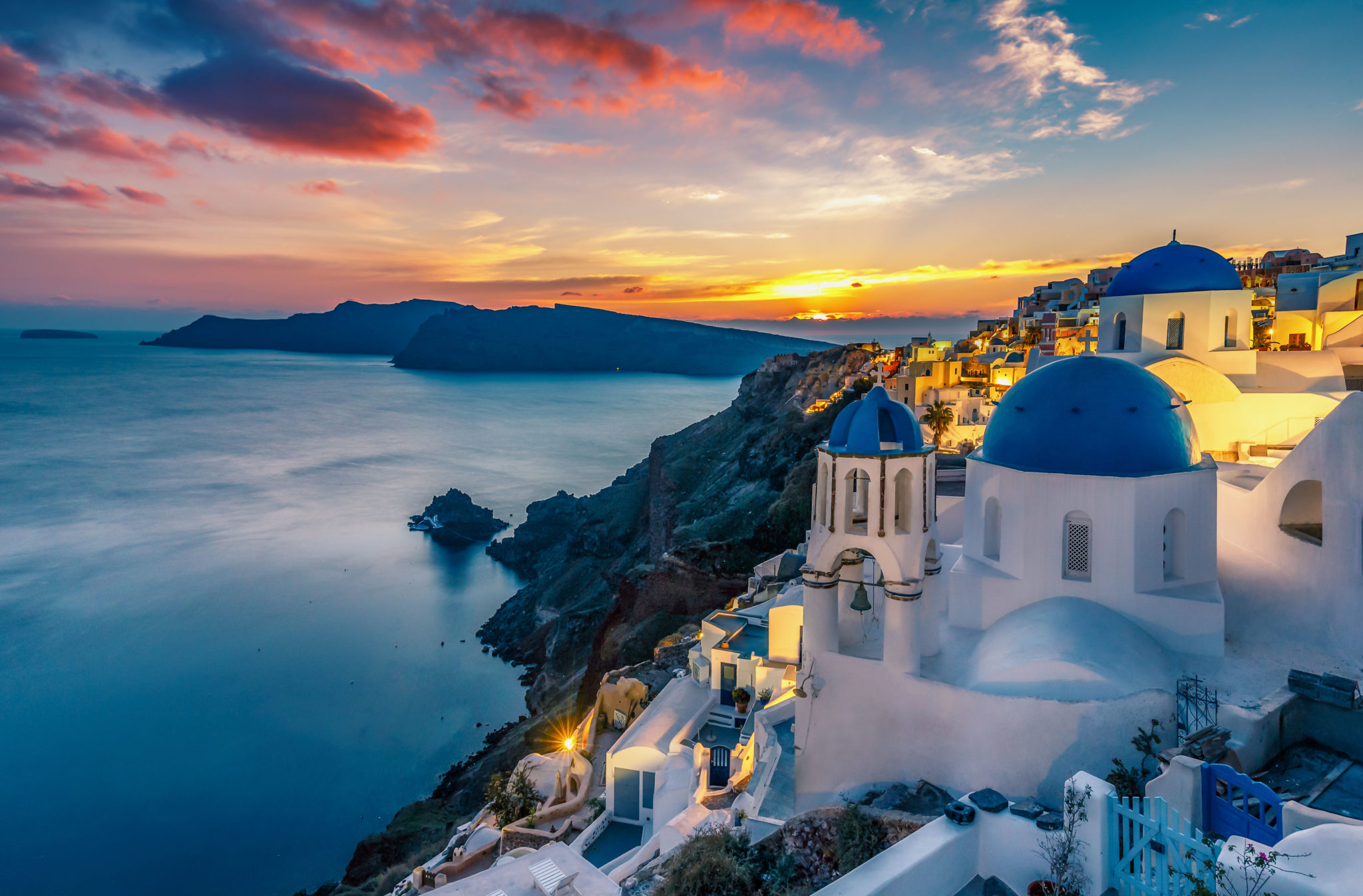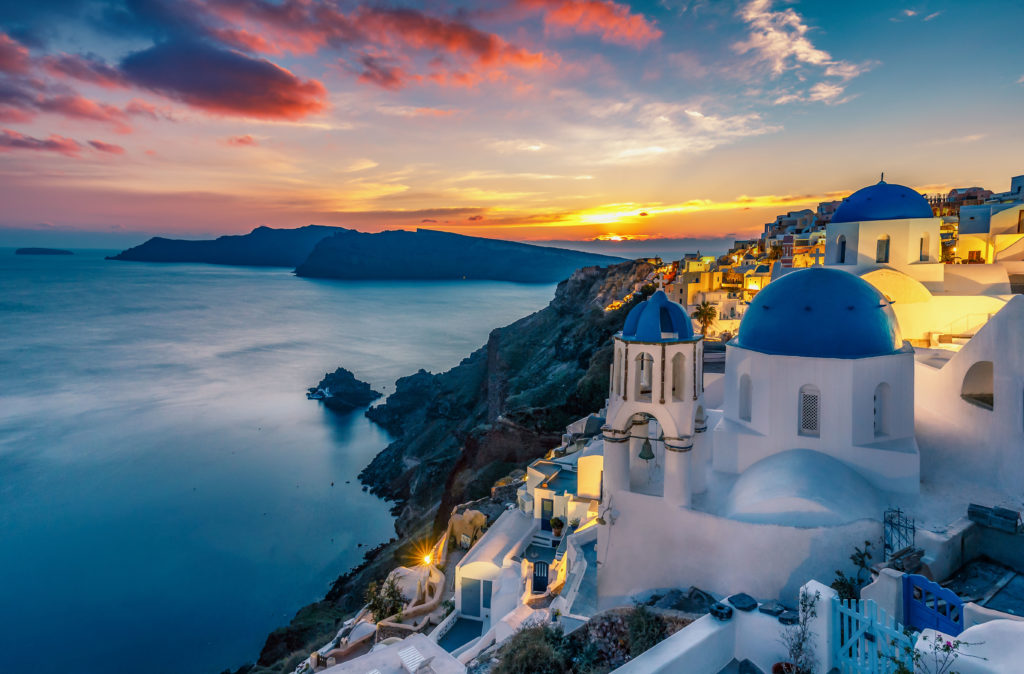 It's likely that you have already seen pictures of Santorini's famous whitewashed buildings covered with blue dome roofs! This site, and dozens of others around the island, are perfect for wandering around and capturing nature photography. One of the most notable spots is Oia, where you can hike to a breathtaking view of the entire city. At night, this walk is especially picturesque because the electric lights create a soft glow on the white buildings. During the day, you can discover the culture in town or take a tour one a world-famous winery.
If you're ready to book your vacation, then Jaya Travel wants to help! Visit our JAYA Booking Engine to access the lowest fares on flights, customized tours, accommodations, and much more. For a free quote, submit a contact form or call one of our representatives at 1-877 CALL JAYA (359-5292).