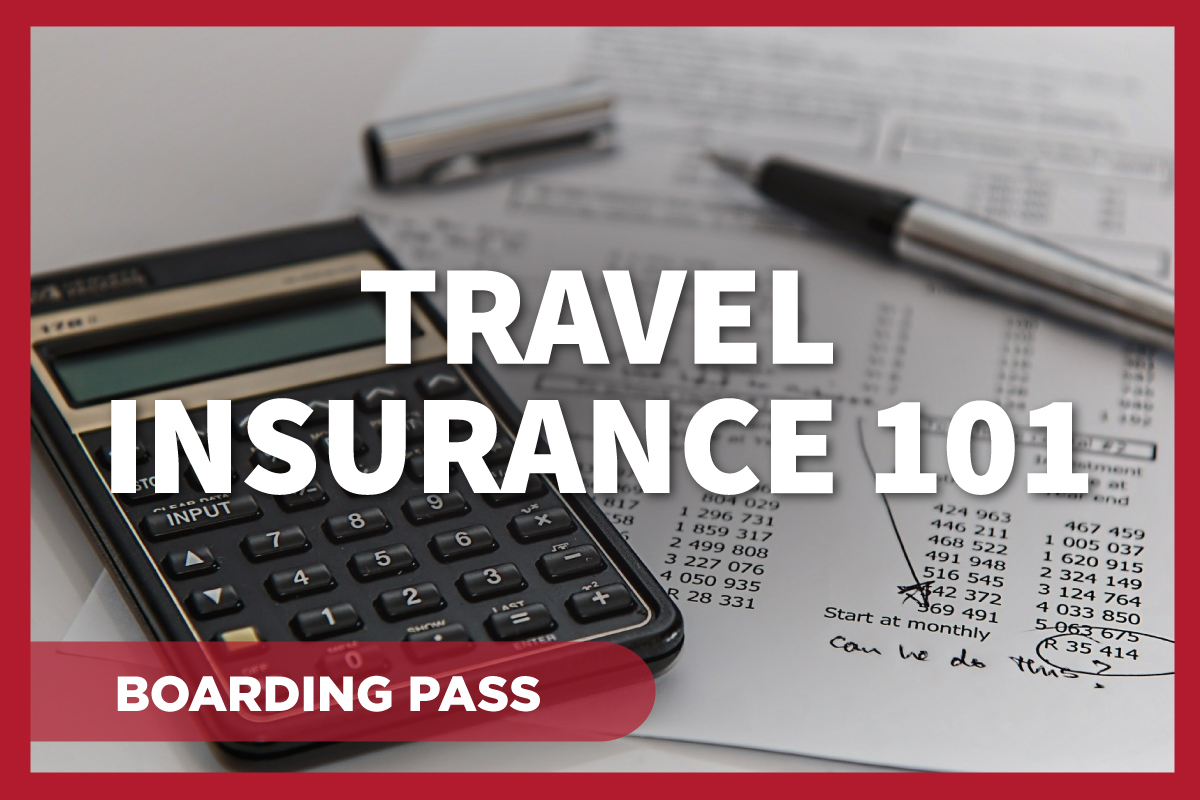 Now more than ever, the importance of purchasing travel insurance has been made apparent. In light of the COVID-19 pandemic, the travel industry has experienced cancellations and interruptions like never before. Today, we've broken down the basics of travel insurance: what is it, why it benefits you, and how to purchase it.
What is travel insurance?
Travel insurance policies cover a variety of circumstances that might affect travel. We've broken them down into the most common categories:
Medical
These types of policies include access to medical care while abroad, emergency dental services, life insurance in the event of accidental death, and even the repatriation of human remains should someone pass away overseas.
Auto
This is essentially the same thing as the car insurance you have at home. However, it will give you comprehensive coverage should you rent a car and the worst happens.
Cancellations and Interruptions
When it comes to travel insurance, you need to be absolutely clear what your policy covers because these are two distinctly different occurrences. Cancellations mean your trip was not able to happen due to health emergencies, natural disasters, and other large scale events out of your control. Interruptions simply mean that your trip was delayed, but can continue once the problem has been sorted out. For example, if you purchase travel insurance that covers interruptions and your flight was delayed by a day due to a blizzard, your insurance would enable you to board the next flight to your destination.
There's one further category under "cancellations" and it's worth noting if your trip is on the more expensive side. "Cancel for any reason" policies are not cheap, but they usually cover 50 – 75% of your original trip cost. Better to get half than nothing, if your trip is not able to happen!
Luggage
The definition is pretty straightforward: delayed, lost, damaged, or stolen luggage will be reimbursed for its value. Plus, some policies even replace essentials, like toiletries and medication, with a per diem voucher so you have what you need until your delayed luggage is returned to you.
Cruise
Usually this type of travel insurance covers medical issues, though be sure to read through your policy thoroughly.
Groups
These types of policies are great if you're traveling as a sports team, on a religious pilgrimage, a class of students, or any other group setting. You may find better rates as opposed to insuring individuals.
Value beyond money
Obviously, the main reason anyone purchases travel insurance is money. You need to protect your wallet in case something awful happens to ruin their trip. However, many policies – as we've touched on in the previous paragraphs – offer benefits beyond monetary compensation.
Certain policies can provide you with replacement toiletries and medication, vouchers for temporary accommodations, and even assistance dealing with the laws of foreign nations. Be sure to inquire about added benefits when choosing your policy.
At the end of the day, travel insurance gives you peace of mind – and you really can't put a price on that.
Things to Keep in Mind
Just because you purchased travel insurance doesn't mean you have carte blanche. Some policies won't cover you if you injured yourself while intoxicated, doing something risky, or being irresponsible. For instance, if you left your baggage unattended, it may not be covered under "stolen luggage." So if you plan to do extreme activities like mountain climbing, read the fine print and be sure that your policy will cover you.
Purchasing Travel Insurance
Thankfully, Jaya Travel has partnered with AIG to provide our travelers with affordable, comprehensive travel insurance. Browse and book policies at the link below!