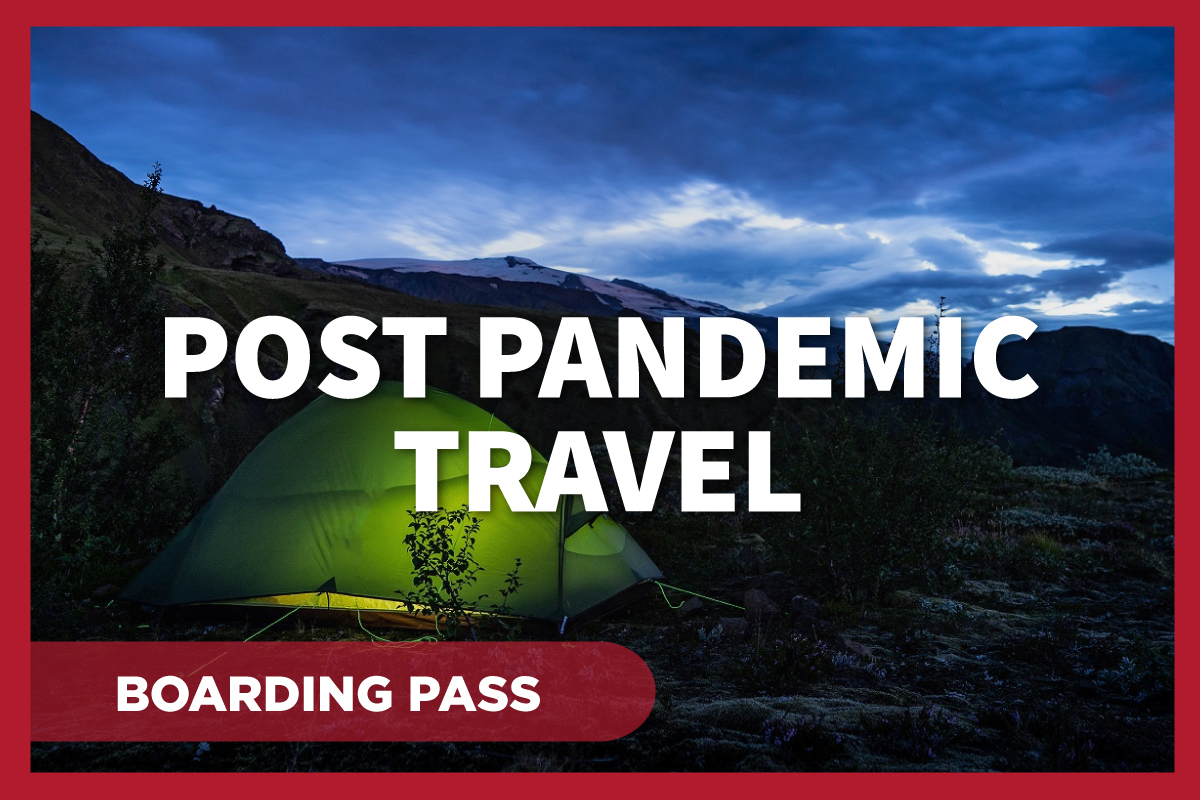 We are thrilled to see travel restrictions being lifted around the world. However, we aren't out of the woods yet. Experts predict travel won't fully recover until the end of 2022 or the beginning of 2023. That's not to say you can't remedy your wanderlust until then.
Travel is possible in this new landscape! Yes, it is different, but it will still fulfill your ravenous craving to FINALLY GET OUT OF THE HOUSE.
Look for Destinations That:
Have had fewer cases of COVID-19 compared to others (China, Australia, and some countries in Africa had less than 100,000 confirmed cases)
Are not imposing a curfew (you don't want a curfew to keep you from experiencing a city's famous nightlife!)
Have not suffered from overcrowded hospitals
Are following safe COVID-19 protocol
Check if a destination is open to foreign leisure travelers here.
Safe Sorts of Travel during the Pandemic
Your Own Private Vacation Rental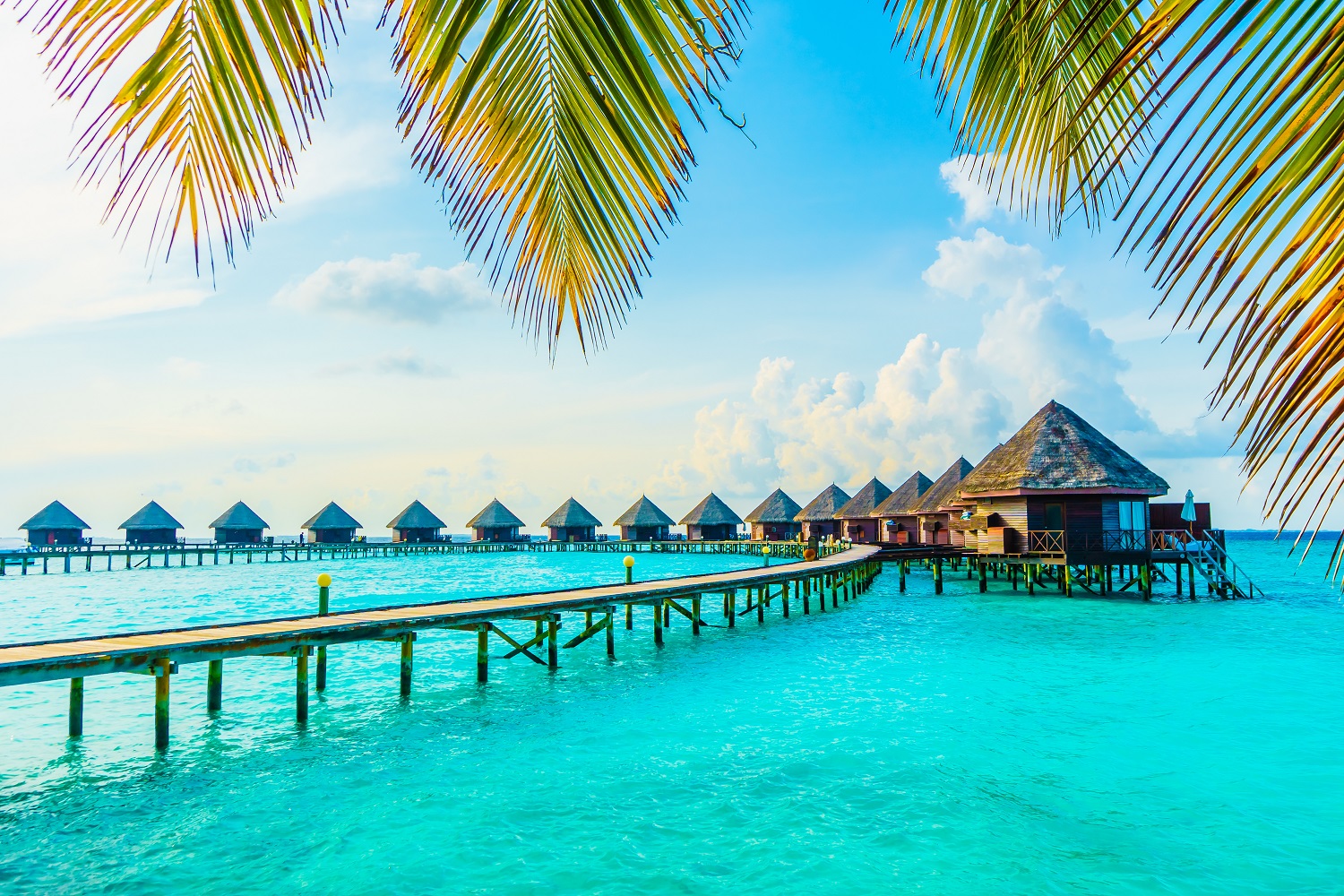 Hotels that prioritize guest safety continue to be a good option for lodging, but private vacation rentals are reaching a higher level of popularity during pandemic travel. Plus, the extra independence and privacy that comes with a private rental is appreciated.
The increased effort to avoid crowds at this time has brought a positive justification to splurge on vacations in places like French Polynesia, the Maldives, and Seychelles that offer all-inclusive resort experiences. All have individual lodging options, like personal bungalows or condos, which heavily reduce the risk of spreading the virus through close contact with others.
Maybe you aren't interested in escaping to a clump of resort islands or a remote cabin deep in the woods. This amazing era of Airbnb, Vrbo, and TurnKey lets you secure private and affordable vacation rentals at most destinations without having to vet offers on untrustworthy rental sites.
Go Camping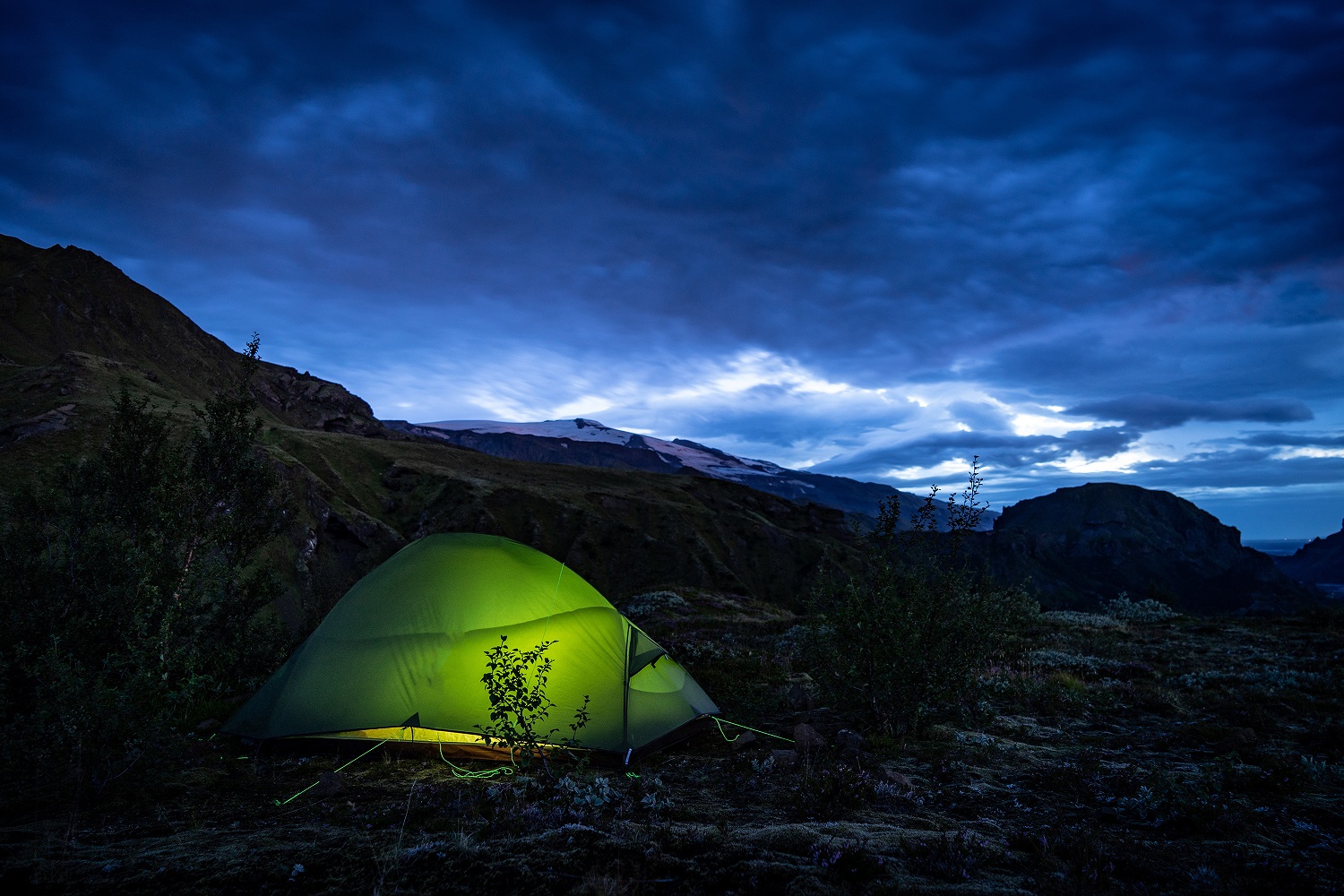 Adventure travel has huge appeal in this COVID-cautious world. The outdoors allow you to better control your spacing between others, and the filtered fresh air keeps harmful germs from re-circulating. Trips revolving around time outdoors lend several options if you want to break from the city in favor of natural surroundings.
Research the national parks at your destination and explore the campgrounds onsite. The world is full of countries applauded as the best places to camp because of their all-encompassing beauty and wide open spaces that have scads of recreational activities (hiking and mountain bike trails, fishing, rock climbing, kayaking, etc.).
New Zealand and Canada are well-known favorites for their wealth of remote camping areas in the most beautiful settings. Campgrounds in Norway, Iceland, and Indonesia attract those who seek the paths-less-traveled. Desert camping is popular in places like Egypt, Morocco, and Dubai. This unique excursion introduces people to a posh version of camping in furnished Bedouin-style tent.
Hit the Beaches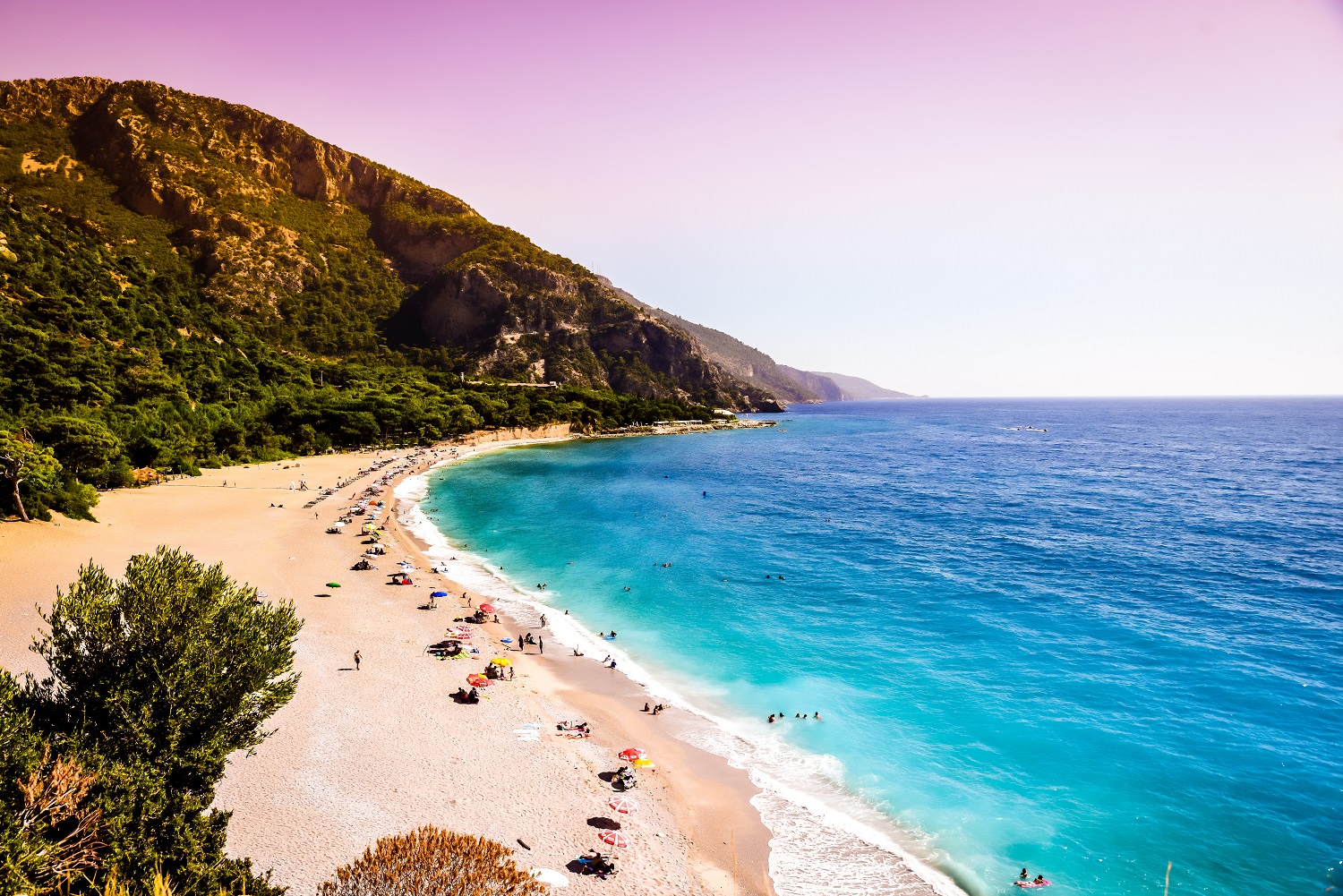 Spending time at beaches has been an acceptable activity during the pandemic. They are outside and everybody has control of their spacing. We're not suggesting you head to famously populous beaches like Jumeirah Beach in Dubai or the ones on Koh Phangan Island in Thailand. At this moment, it's best to avoid the ones that invite large crowds and fighting for towel space.
Go ahead and look at countries that are known for having the world's best beaches, but shift your search to the lesser known or "secret beaches" of that same destination. For example, the beaches on Phuket and the previously mentioned Koh Pangan islands in Thailand aren't recommended during this time of social distancing. However, Thailand's lesser visited Ko Chang island equally satisfies that thirst for soft white sand met by stunning blue waters. Greece also hosts a cornucopia of remote beaches that are reached by hike or boat, adding an edge of adventure to your arrival.
Take a Road Trip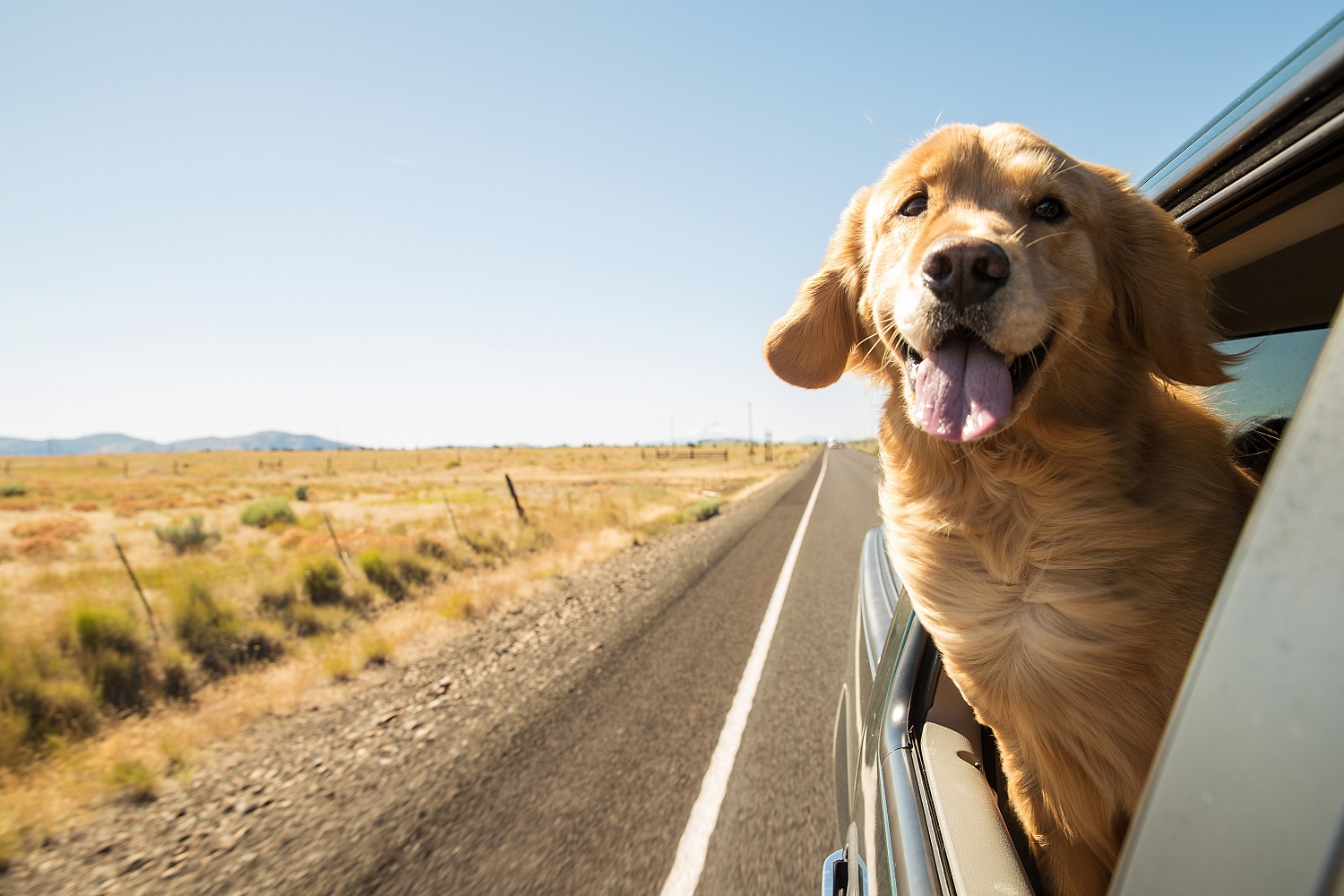 As air travel and other public modes of transportation decreased in usage during the pandemic, rental cars and private transportation increased. Many  decided to use their forced time off to take cross-country road trips. Road trips already have a romantic and attractive reputation of independence and spontaneity. The fact that they are deemed a safe travel option during COVID-19 is a plus!
Now that air travel is emerging again, you have the option of taking your fantasy road trip overseas. Self-drive tours and programs include full itineraries guiding travelers through the world's most glorious countries. You're literally in the driver's seat of your own adventure! Accommodation, detailed routes, suggested stops, and other amenities are included in the price.
Yes, travel is possible in this new landscape! Take these ideas to your Jaya Travel agent and design your epic return to travel today!
**Keep yourself updated on openings, travel restrictions, and other requirements during COVID-19 on our COVID page.
Call today!
877-FLY JAYA (359-5292)