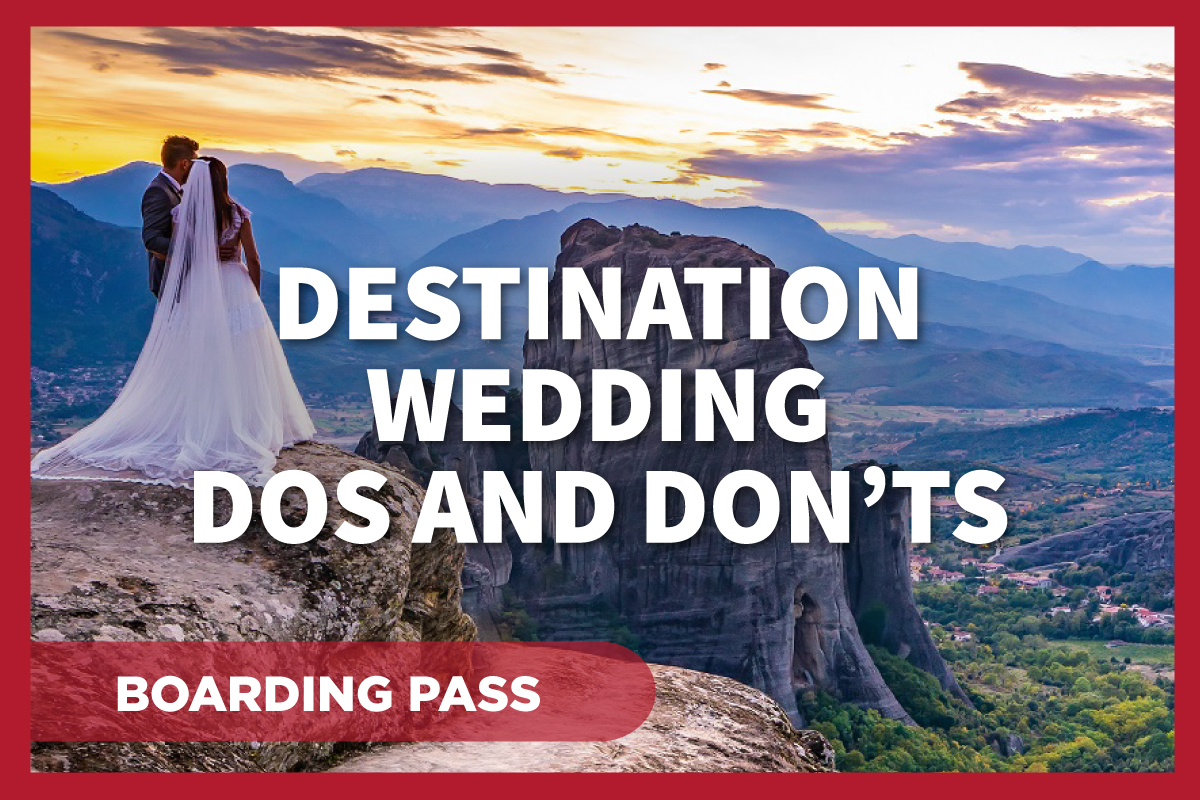 Planning a local wedding is a big undertaking. Planning one abroad sky-rockets that undertaking by a lot. If you're planning your destination wedding (or you're at a metaphorical road, blocked with overwhelming logistics), Jaya Travel Wedding Planner is here to help.
We Help with All Sorts of Celebrations:
Weddings
Receptions
Bachelor/Bachelorette Parties
Engagement Parties
Cocktail Parties
Vow renewals
Mehndi Traditions
And more
Keep reading to learn what to consider along with the dos and don'ts of destination wedding planning. Then visit our page or give us a call (877-359-5292) so we can get started planning your special day.
Why Have a Destination Wedding?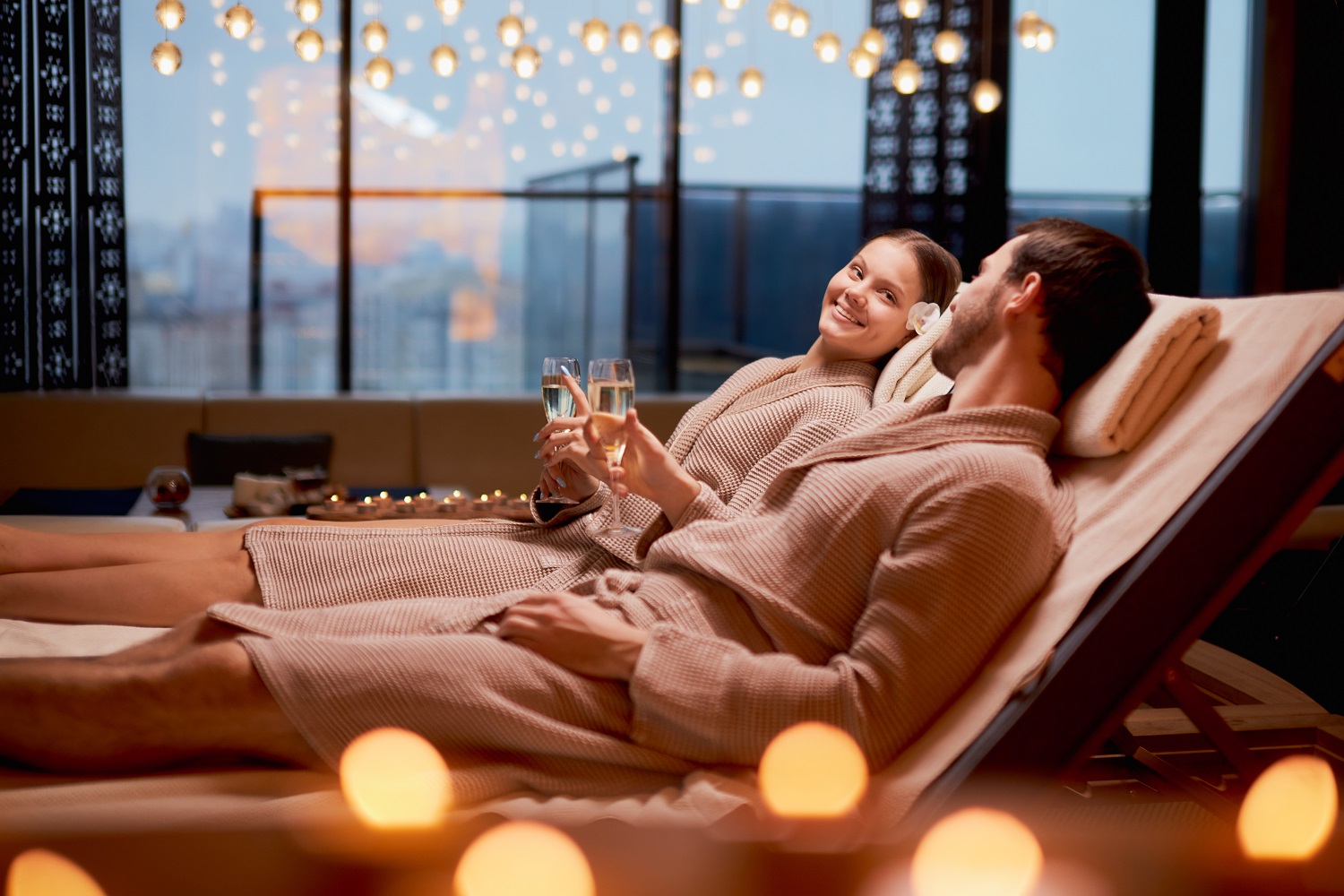 A destination wedding sets a truly unforgettable platform for you and your partner to design a day unique to you paired with activities and scenery you and your guests will fall in love with. It also tends to eliminate stress that usually erupts while planning a traditional wedding like: deciding whose home city to wed in (the in-laws always have something to say about that), feeling pressure to invite ALL the guests, and overall cost.
On that note, a destination wedding (like any wedding) can be expensive. But thanks to wedding packages offered at resorts and the opportunity to combine it with your honeymoon, it can be surprisingly cost-effective. You're also spreading the surrounding festivities over the course of several days rather than packing them all into one, giving both you and your guests a more relaxed timeline to enjoy the location and each other.
The Dos and Don'ts of Planning a Destination Wedding
Dos
Do Hire a Wedding Planner/Coordinator
Having a planner/coordinator in your corner is insanely valuable, even if you pride yourself on being a well-organized go-getter. Resourcing a local planner ensures you have someone who knows the destination's cute quirks, like when the weather is most likely to ruin your day or when your preferred resort is overcrowded with tourists.
Planners also have unmatched knowledge on less glamorous details like local laws, marriage requirements, traditions that could impact your own, and if you can have a legal wedding at your location. Can you imagine having an entire wedding, then finding out that it wasn't even real? Rest assured your planner won't let that happen.
Jaya Travel steps in as that safety net to make sure your day isn't overthrown by foreign laws. Your agent will connect you with someone who helps foster your vision every step of the way.
Do Consider This When Picking a Destination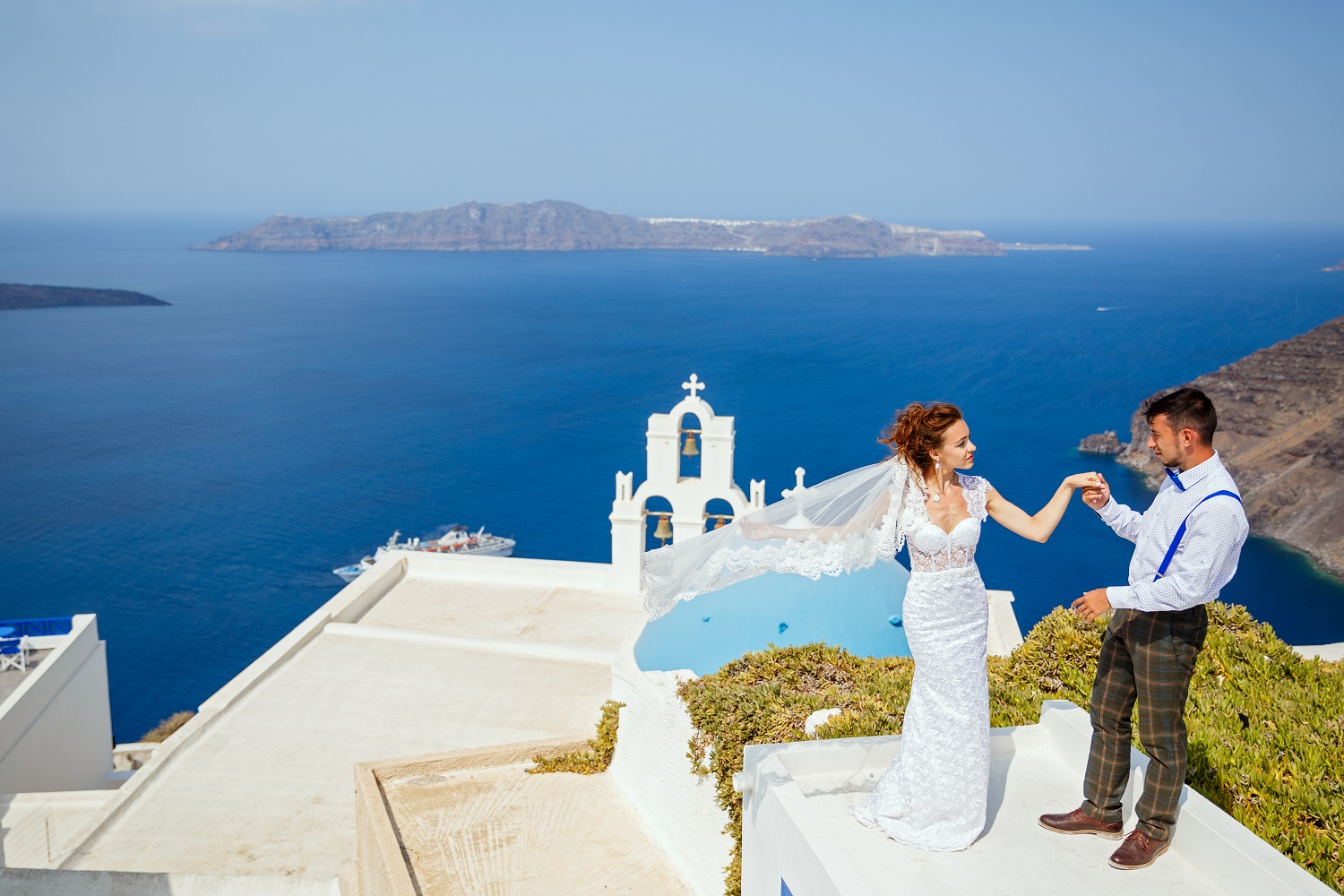 There are 195 countries in the world. If you don't already have a destination in mind, choosing where to have your wedding can be staggering. Narrow down the globe with these considerations:
Venue: What type of venue do you imagine for your wedding day? Will the ceremony and reception be held inside or outside? Does your dream wedding take place on the beach, at a campground, in an enchanting village, or at an extravagant resort? By sharing the setting you have in mind, your Jaya Travel Wedding Planner can guide you to the perfect destination.
Guest Count: This detail has a crucial impact on what venue you go with, along with accommodations that can be made. You obviously need a venue (indoor and outdoor) that comfortably holds the number of guests who plan to attend, and you want to know how many rooms to reserve at your hotel or resort. Jaya Travel can even secure discounted room rates!
Weather: What's the average weather during the month you plan to get married? Getting married in a tropical climate is a choice paradise venue, but if your ceremony takes place during the hottest months of the year, you and your guests will be miserable. For example, the Caribbean is one of our most popular destinations, but the summer months (June – September) are most susceptible to outrageous heat, humidity, and tropical storms. Scheduling your wedding between December and April is a better bet. You'll enjoy that warm tropical climate on a less intense scale.
Do Create a Wedding Website
A personal wedding website is the easiest way to keep guests updated on wedding day/week details including where to stay, what to do, and the day-of itinerary – not to mention your gift registry and a paperless way to keep track of RSVPs. For a destination wedding that has so many moving parts and continuous updates, a website is a must! There are many free to low-cost platforms out there. Theknot.com, Weddingwire.com, and Zola.com are the three most popular and free to use!
Do Take a Scouting Trip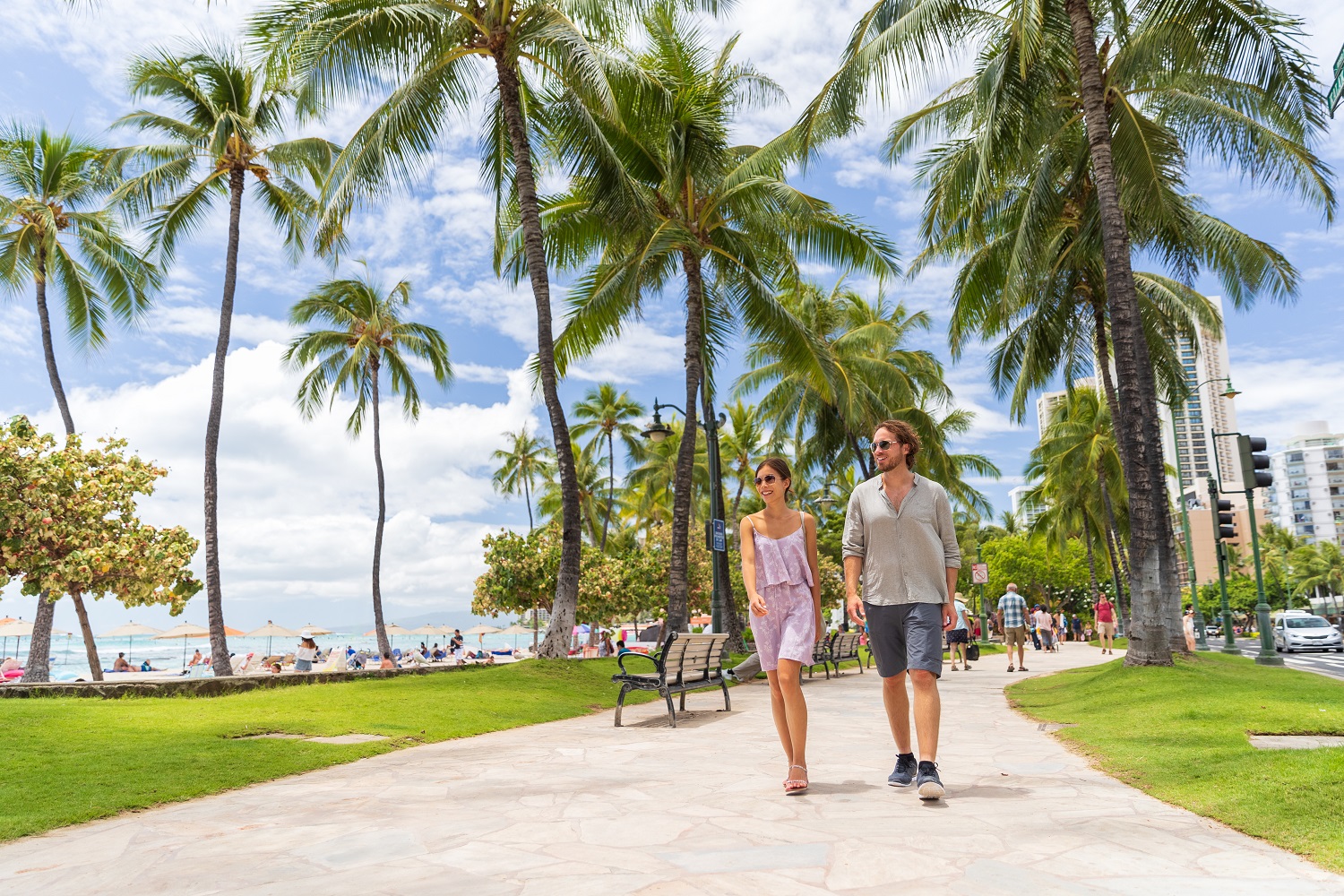 Jaya Travel Wedding Planner offers an exclusive opportunity for the marrying couple to tour the location beforehand at a severely discounted rate. This is a relieving service for those who may not be able to afford a separate visit to their destination on top of their wedding day, and allows you to meet with your vendors, see your venue, stay at your resort/hotel, and get a feel for how everything will run the day-of.
Jaya Travel also offers both pre- and post- tours for those who may want to hang around the location a little bit longer. If you want to experience your destination outside of your wedding festivities, talk to your Jaya Travel agent about designing a customized tour. Guests also have this option. Give us a call at 877-359-5292.
Do Seek Out Activities for Your Guests
You know you're going to have a good time at your wedding, but you also care that your guests do too. They're traveling all this way, after all. While there's no doubt your destination is full of fun activities they can do between the festivities, it's nice to list some suggestions on your wedding website. Aside from designing tours, Jaya Travel can give input on fun things your destination is best known for and activities to partake in near the venue.
Don'ts
Don't Schedule Your Wedding during Tourist Season
Having your wedding during the destination's high tourist season guarantees you'll have to fight for reservations, amenities, and photography locations topped with a heightened price tag on everything (and not just because the word "wedding" is attached to it). If your destination wedding is simply an intimate vacation between you and your partner, this isn't a huge worry as the two of you won't need to reserve a lot space just to enjoy your time. If you have a fairly big guest list, avoid scheduling during tourist season at all costs!
Don't Dilly-dally on Sending Save the Dates
The traditional suggestion is to send Save the Dates six months before your wedding date and invitations about eight weeks out, requesting RSVPs by 4 weeks beforehand. Because you're hosting a destination wedding, you need to tack a couple months onto those timelines. This gives people the chance to book flights and get their lodging in order, especially if you're not reserving a block of discounted rooms with Jaya Travel.
Send Save the Dates at least eight months beforehand. If you're only sending wedding invites, do the same. This gives your guests plenty of time to adjust their schedule and they'll be able to get better deals on airfare ahead of time. Let them know that they can get exclusive low airfare with Jaya Travel.
Don't Transfer Your Wedding Dress in a Checked Bag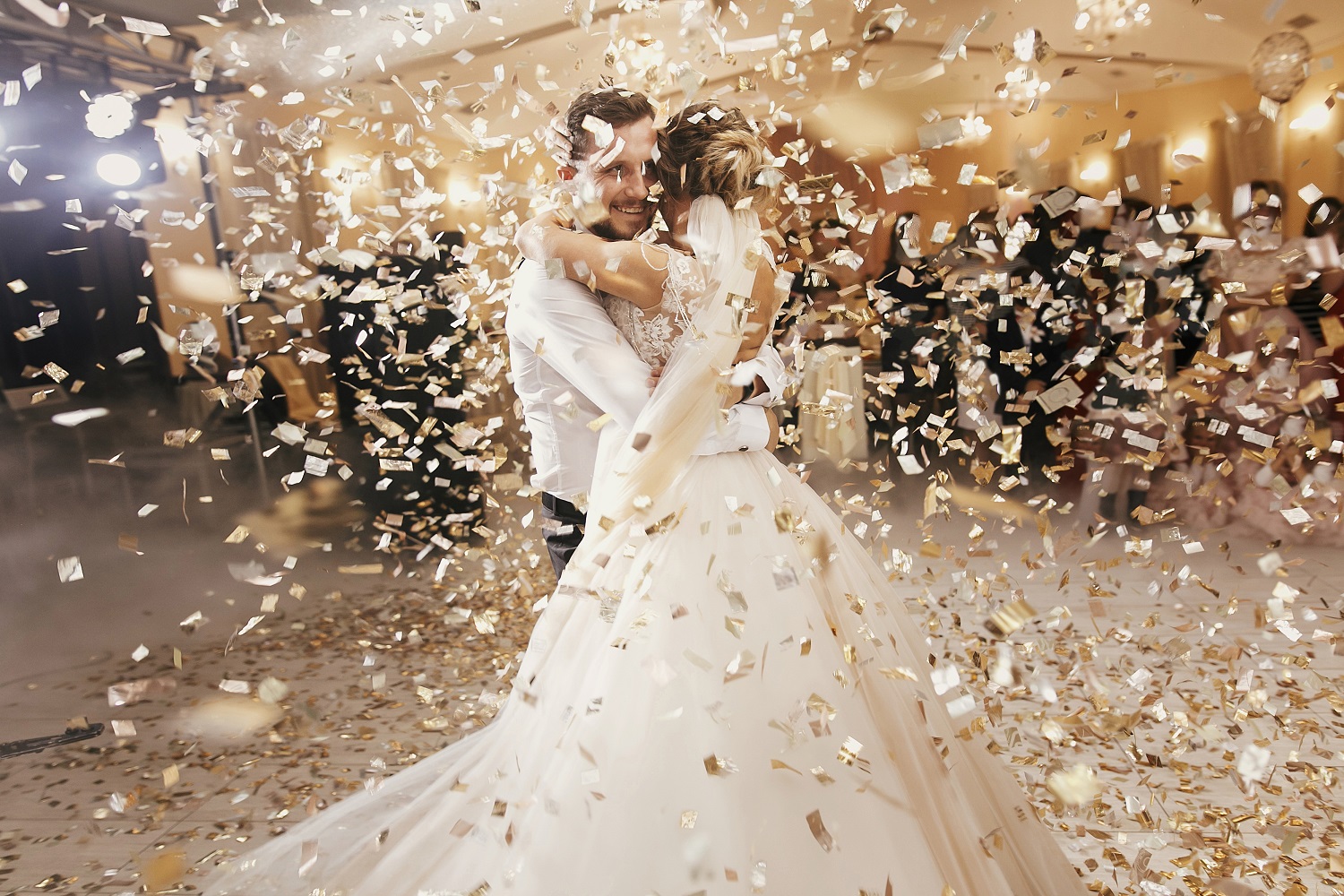 This "just in case" tip eliminates the chance for airlines to lose this treasured piece of clothing or risk it getting damaged as it gets tossed around among hundreds of other suitcases on its trip. Bring your wedding dress aboard as a carry-on and ask if the airline has an area that can store it properly. Airlines oftentimes have closets for those traveling with suits or gowns.
Don't Neglect Destination's Average Temperatures
In the same vein to what we were saying earlier, do your research on average temperatures during the time you plan to have your wedding. If you're celebrating outdoors, you don't need to rule out entire seasons just because the temperature reaches above 100 degrees Fahrenheit (37 degrees Celsius) midday. Plan to have the ceremony and reception later in the day after 4 pm. This is when the sun will be less intense and your dancefloor will be backdropped by the most beautiful sunset.
Rather than leaving yourself to blindly command all the details from thousands of miles away, Jaya Travel hooks you up with our experts who listen to your vision and connect you with the vendors, venues, and services that will make it come true. Let us help you achieve the destination wedding you dream of with the least amount of stress possible.