Patagonia is a favorite destination for its enchanting boat tours, turquoise lagoons, granite pillars that can only be reached by trekking paths, chattering colonies of Magellanic and King penguins, and more.  If you choose to travel around this lovely location, it's reasonable to anticipate that you'll find a lot of magnificent sites. Due to its vastness, Patagonia provides a wide variety of experiences and scenery tours which Jaya Travel can help you squeeze into the perfect vacation itinerary. 
Best Activities in Patagonia:
Perito Moreno Glacier, Los Glaciares National Park
Los Glaciares, Argentina's largest national park, is part of the southern Patagonian ice field which supplies water to an amazing 48 glaciers. Perito Moreno is a good choice if you're only going to visit one glacier in your entire life. It rises over the water's turquoise tints, shining a blinding white and radiating icy blue tones. It's the third-largest freshwater reserve in the world at 100 sq ft (250 sq km) in size and 20 mi (30 km) long. If you wait long enough, large portions of the ice mass will probably break off and crash into the sea, producing a loud, reverberating boom.  
Along with a boat ride that takes you on a 45-minute tour of the base, there are walking pathways that let you view the glacier from a variety of angles. Additionally, there are trekking excursions that allow you to explore the glacier itself while taking in the stunning Patagonian landscape of mountains and forests. 
Whale Watching, Puerto Madryn
One of the most significant and well-liked tourist sites on the Patagonian coast is the City of Puerto Madryn. Of course, the famed whales in the vicinity put on the most impressive performance, leaping over the water surface with their upright tails to signal their long-awaited arrival. These amazing mammals come here to mate between June and December — which is the finest time to visit — and the protected waters of the Golfo Nuevo Bay serve as the ideal breeding area for them. Thousands of people from across the world travel to southern Argentina to see the magnificent performance put on by these enormous cetaceans, who also enjoy entertaining their audience.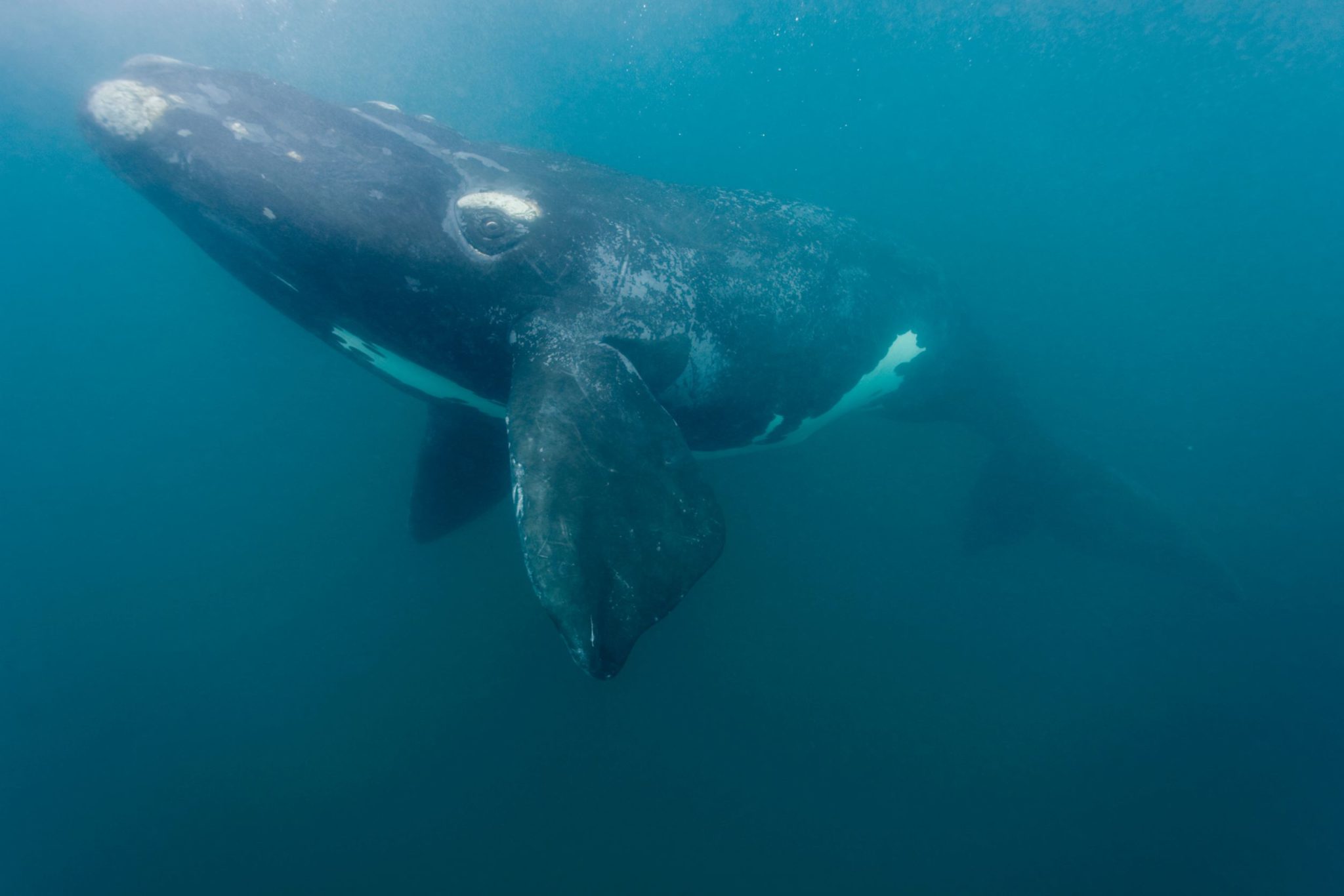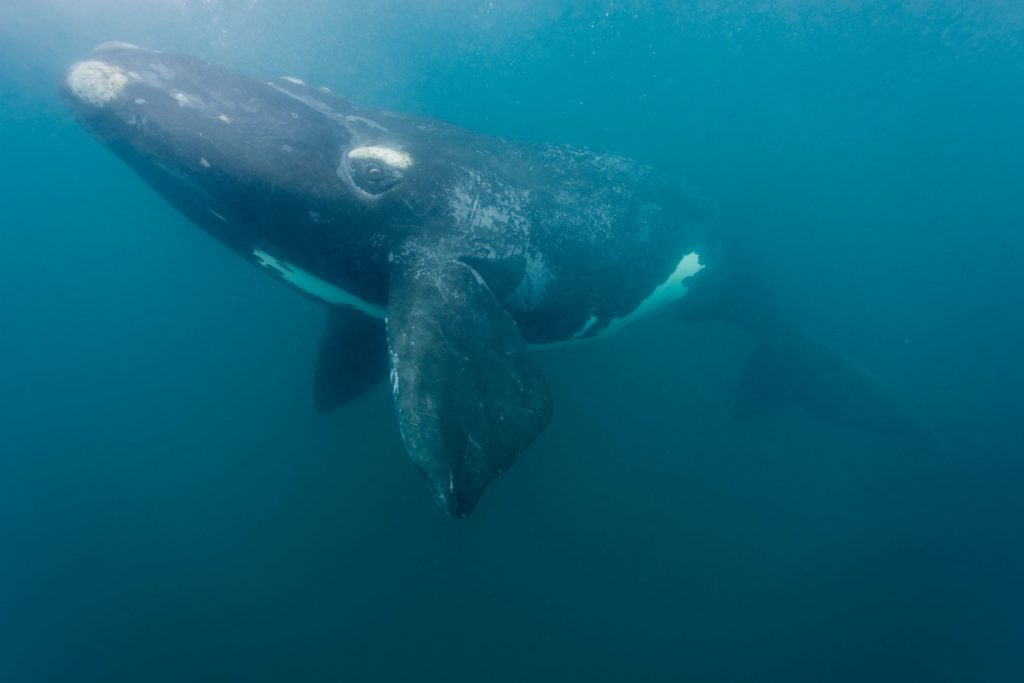 It's significant to note that the Province of Chubut only permits navigation in the Nuevo Gulf to vessels owned by travel companies, who in turn must have the necessary authorization provided by the Prefectura Naval Argentina. This is done in order to prevent disruptions during the mating and breeding seasons. So, whale viewing is completely restricted to preserve the integrity of right whales, which were designated a Natural Monument in 1984. Contact Jaya Travel to book a verified whale watching vessel.  
Penguin Breeding Grounds, Punta Tombo
The abundance of sardines and anchovies along the Punta Tombo shore, paired with the lack of predators in the area, draw an estimated one million Magellanic Penguins every year. The National Reserve of Punta Tombo is one of the easiest sites to watch penguins wandering about just a few feet away from you — plus it's home to the largest penguin colony outside of Antarctica. They arrive from Brazil in September and remain there until April.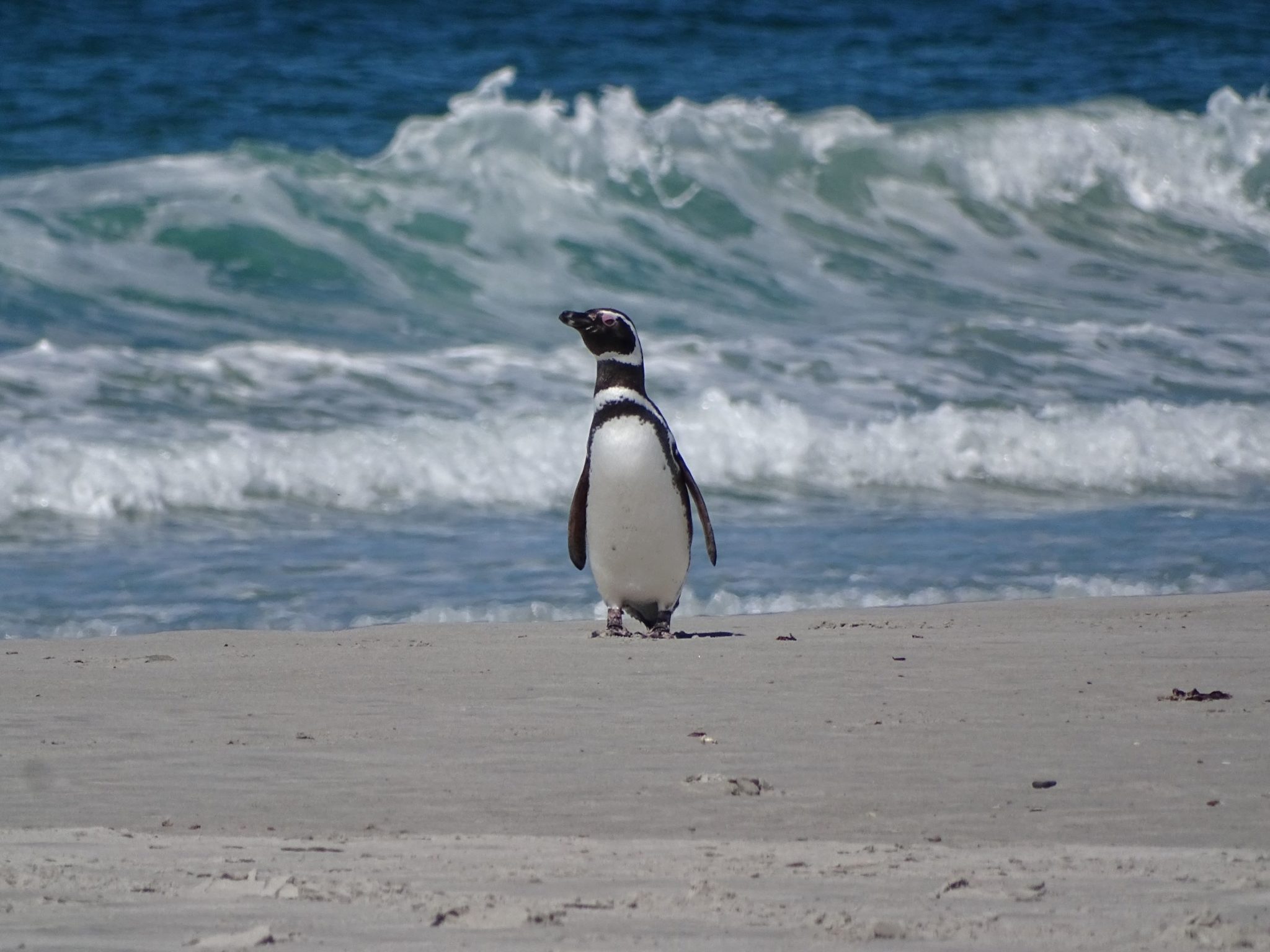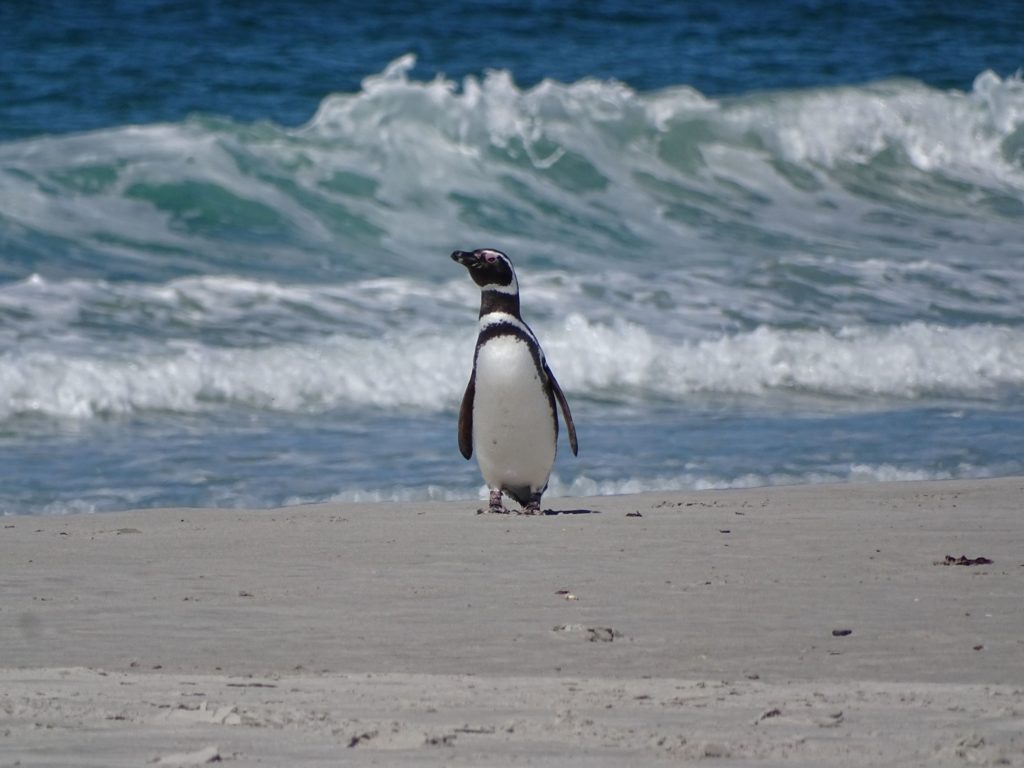 Visiting is simpler (and less expensive) to plan for and complete than an Antarctica cruise, despite the lengthy bus ride needed to get to Puerto Madryn. The two largest cities in the region, Puerto Madryn and Trelew are the starting points for the expedition to Punta Tombo. You can sign up for a tour from either, but we advise renting a car and taking a few days to drive throughout the region. You must park your car and pay the admission charge at the ranger's office before proceeding to the beaches to view the penguins. There are restrooms, a gift store, and an information center located behind the ticket counter to help every visitor have a smooth experience.  
The Seven Lakes, Bariloche
The famed Ruta de Los Siete Lagos, or Route of the Seven Lakes, winds its way through an expansive environment of sweeping, multicolored woods, imposing peaks, and tranquil lakes in the far north of Argentina. Outdoor adventurers will find this landscape to be their seventh heaven. Bariloche is a must-see on every trip to Patagonia because of its fame for its chocolate, skiing, and, of course, the lakes. If you dare, stop to swim in any of the several glacier lakes while driving throughout the area at your own speed. Since Bariloche is a sanctuary for outdoor enthusiasts, get ready to be rewarded after hiking or trekking on one of the many paths the region has to offer with some breathtaking views.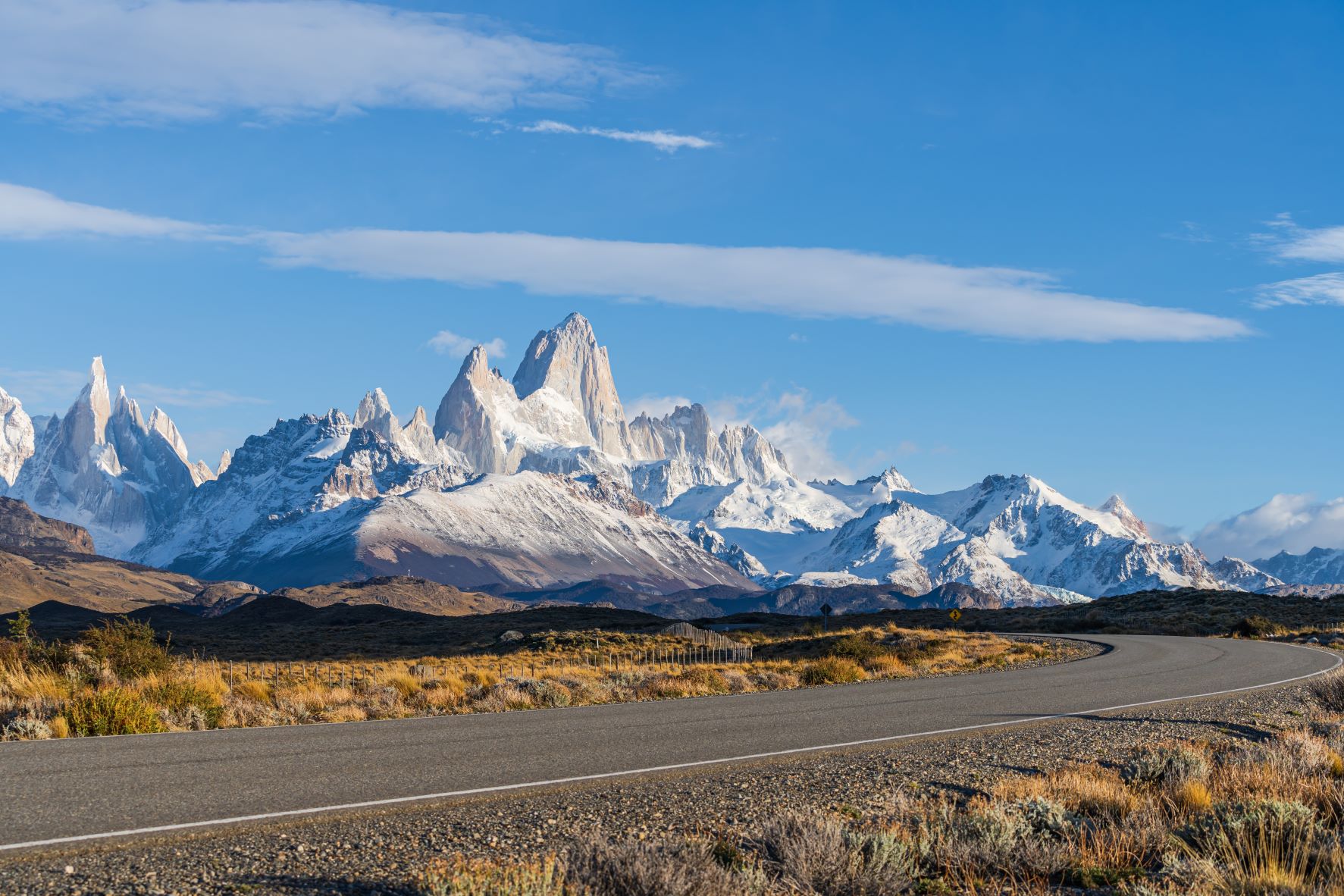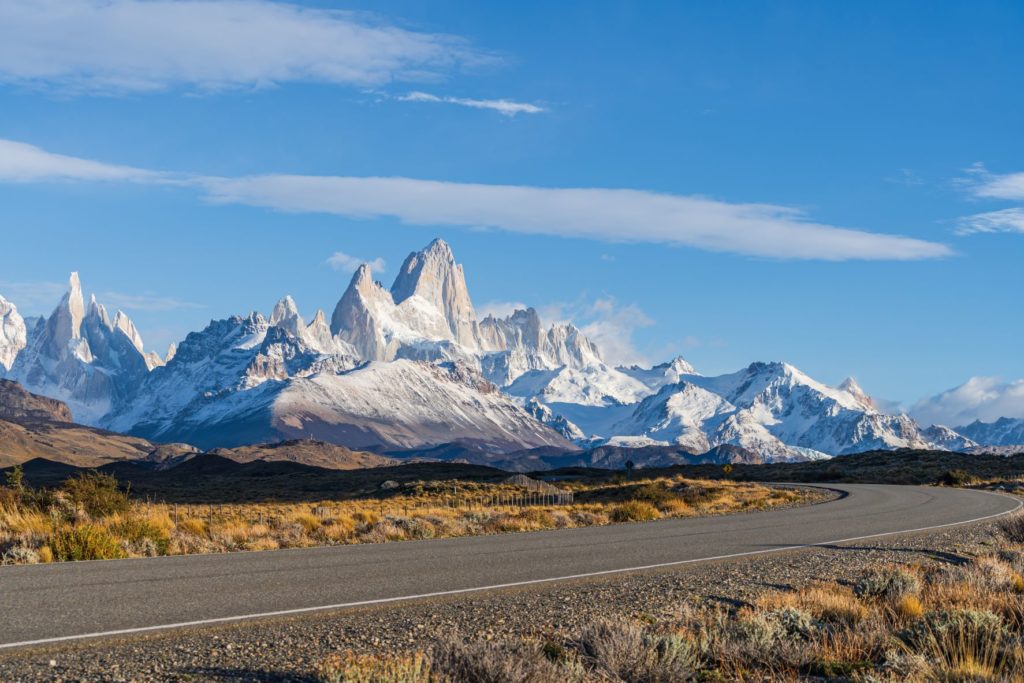 One of the world's longest roads, Ruta 40 (Route 40), spans the entirety of Argentina in South America. Ruta 40 begins in the deep south and continues north to the Bolivian border over a distance of more than 3,000 mi (5,000 km). The Route of the Seven Lakes, which connects the charming lakeside communities of Villa La Angostura and San Martn de Los Andes in Argentina's Lakes District, is hailed as one of the country's most picturesque drives, making it a must on your itinerary to Patagonia. 
Tierra del Fuego, Ushuaia
The town of Ushuaia, sometimes known as "the end of the world" due to its location at the southernmost point of South America, is known for its rare unexplored areas, amazing fauna, and jaw-dropping landscapes. Tierra del Fuego provides thrill-seekers and adventurers access to everything Patagonia has to offer: national parks, lakes, rivers, and waterways, vast stretches of desolation, and unexplored nooks. In essence, everything that makes Patagonia famous for its magic and beauty.  
Tierra del Fuego has long been regarded as one of the most extraordinary places on earth by explorers like Ferdinand Magellan, Charles Darwin, and Francis Drake. The incredible variety of species that can be found in this large area makes Patagonia itself famous. Discover the Martillo Island penguin colony, spot woodpeckers in the trees, and watch eagles fly above the canal. A gold mine for nature lovers, Tierra del Fuego is truly a must-go destination when visiting Patagonia. 
Patagonia is a beautiful region, and one that should have a spot on every travelers bucket list. Make 2023 your year to explore the world and all of its best features! Jaya Travel will help you plan your next getaway to the land of natural wonders — including flights, hotels, rental cars, and more. Give us a call today!